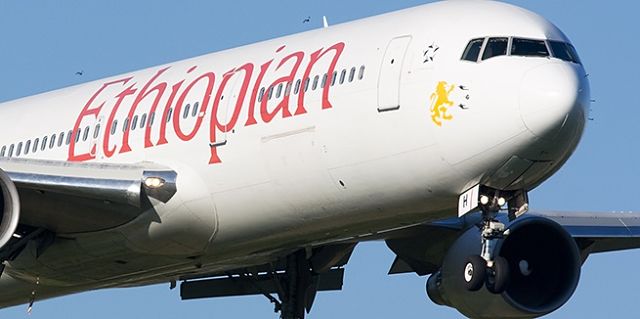 Tadias Magazine
By Tadias Staff
Updated: January 27th, 2019
New York (TADIAS) — This coming summer the George Bush Intercontinental Airport in Houston, Texas, will replace the Los Angeles International Airport (LAX) in California as Ethiopian Airlines new destination in the United States. The airline said in a press release that the change is part of the company's plan to restructure its entire American network in order to offer passengers "the best possible connectivity and shortest routes" between the U.S. and Africa.
The upcoming Houston flights, which will be served by Boeing 787 Dreamliner aircraft, will operate three times per week to Addis Ababa via West Africa. "The new Houston flights will be the only connection between Houston and Africa and will facilitate the travel of the huge African community in the Houston area, as well as oil and other companies doing business in the continent," the announcement said.
The press release also highlights that flights out of Washington D.C. will be increased from current daily to ten weekly flights. "The new additional three flights will pass thru Abidjan with service continuing on to Addis Ababa," the airline said. "The current three weekly flights to Chicago will be increased to five weekly flights. From the planned daily flights from the New York area to Addis Ababa, four will be served via Lomé from Newark and three will be via Abidjan from JFK Airport."
—
Join the conversation on Twitter and Facebook.