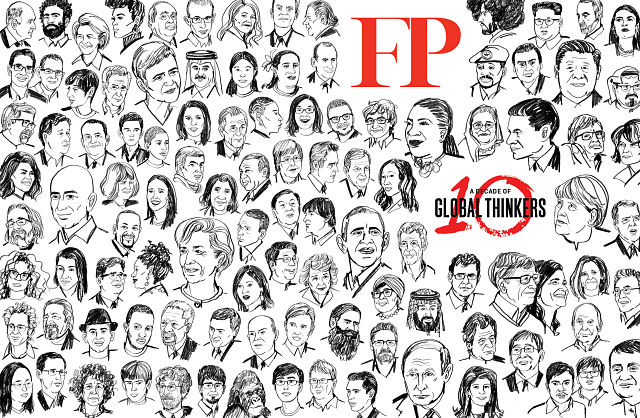 Tadias Magazine
By Tadias Staff
Updated: January 27th, 2019
New York (TADIAS) — What do Ethiopia's Prime Minister Abiy Ahmed, former U.S. President Barack Obama and the newly elected U.S. Congresswoman Alexandria Ocasio-Cortez of New York City have in common besides being some of the most inspiring leaders of our time? They are all part of Foreign Policy magazine's 10th annual special edition of global thinkers.
In announcing the list this month the magazine said: "A decade ago, in launching the series, FP's then-editors wrote: In a year of worldwide economic crisis and dangerous wars, of radical innovation and newfound realpolitik, street revolution and blunt rhetoric, we could think of no better way to make sense of it than through the big ideas of those who shape our understanding of the world…So this year we decided that there was no better way to explicate our current, wildly complex moment — and peer into the year ahead — than to focus once more on the thinkers and doers who had a profound impact on the planet in the last 12 months. The idea is not to honor do-gooders (though we feature plenty of them) but to shine a spotlight on some of the most influential people in the world—for better or worse."
Per Foreign Policy Magazines Highlight: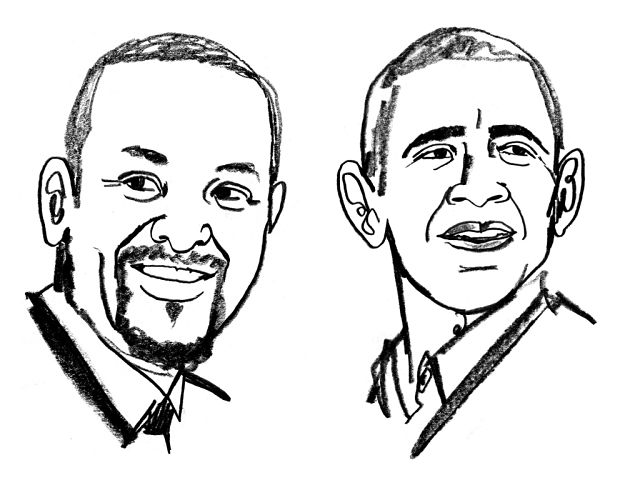 Illustrations by Foreign Policy
Abiy Ahmed
PRIME MINISTER OF ETHIOPIA
"In less than a year in office, Abiy Ahmed has already made history in Ethiopia by forging peace with its neighbor Eritrea. The move reunited families and reopened long-dormant trade networks. Now Abiy is focused on healing Ethiopia's own divisions, and his status as the country's first leader from the restive Oromia region has given many of his constituents hope that he'll succeed."
Barack Obama
FORMER PRESIDENT OF THE UNITED STATES OF AMERICA
"Barack Obama's eight years in the White House showed what an intellectual can and cannot achieve in the world's most powerful office. His much-maligned but deeply deliberative approach to decision-making helped steer the global economy through its worst crisis since the Great Depression. His renewed emphasis on diplomacy secured a nuclear agreement with Iran, a global compact on climate change, and a fresh arms reduction treaty with Russia. To be sure, Obama's presidency had many flaws — most notably its failure to adequately address the Syrian civil war. But the importance of Obama's accomplishments, and of the eloquence and dignity with which he went about his day-to-day work, grows more evident every time his successor holds a press conference or types a tweet."
Alexandria Ocasio-Cortez
U.S. REPRESENTATIVE FROM NEW YORK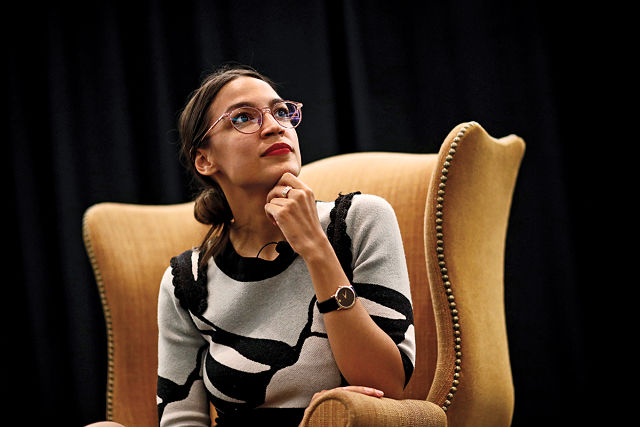 AP photo
"Alexandria Ocasio-Cortez channeled the rage triggered by Donald Trump's presidency into something that was once almost unthinkable in the United States: victory by a 29-year-old Latina democrat over a white male Democratic Party machine politician. Now the youngest woman to ever serve in the U.S. Congress, she stands at the forefront of a newly resurgent progressive movement, whose candidates are winning elections on pledges of universal health care, a federal jobs guarantee, and criminal justice reform."
You can read the full list at foreignpolicy.com »
—
Join the conversation on Twitter and Facebook.