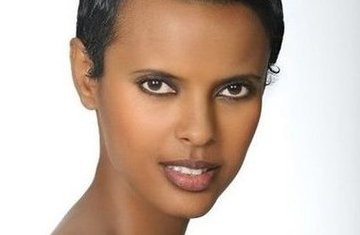 Above: In the 1990s Anna Getaneh was a supermodel. A trip
to a refugee camp on the border of Ethiopia and Kenya in 1995
with Pharmacists Without Borders changed her life. (Photo AM)
From Nkepile Mabuse, CNN
January 30, 2011
(CNN) — In the 1990s Ethiopian supermodel Anna Getaneh walked the runways of Paris and Milan. These days she is putting her flair for fashion to good use, helping deprived children in rural areas of her home country.
"I was working in an industry where I felt that there were very few Africans that were represented," says Getaneh, who modeled for Yves Saint Laurent, among others.
"Africa's presence was sort of very vague or reduced to being different," she adds.
In 1995 Getaneh visited a refugee camp on the border of Ethiopia and Kenya with Pharmacists Without Borders. She returned to New York "moved" and inspired to make a difference.
Read more and view photos at CNN.