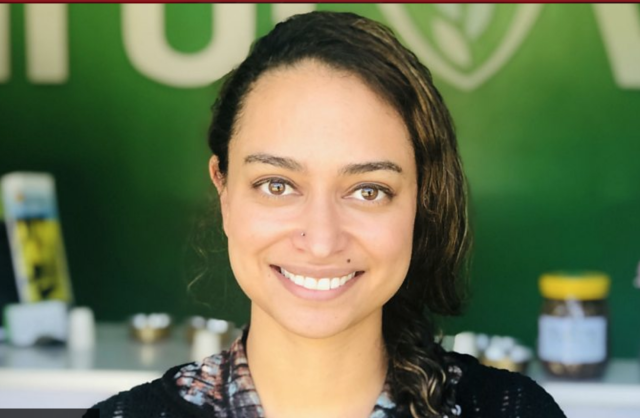 Tadias Magazine
By Tadias Staff
Updated: February 2nd, 2019
New York (TADIAS) — TruLuv Granola is a start-up in Ethiopia that makes and distributes healthy snacks to local businesses including cafes, supermarkets and hotels. Co-Founded by Ethiopian-American Blayne Tesfaye the small venture epitomizes the creative and optimistic spirit of a new generation of socially conscious entrepreneurs who are part and parcel of Ethiopia's present efforts to reform and revitalize its growing economy.
"Blayne Tesfaye is a woman who means business," enthused a BBC World News broadcast, Newsday, in a recent highlight. "An Ethiopian-American, she recently quit her job to start a business selling healthy snacks to the people of Addis Ababa." BBC added: "With her majority female staff, she is excited about the economic opportunities that the government of Abiy Ahmed is helping to create."
Startup Mentoring — a non-profit organization based in Berlin, Germany that supports small companies in developing countries — described the idea behind TruLuv Granola noting that: they seek to be the world's source for healthy, sustainable, and convenient snacks crafted with Ethiopian flavors" and adding that the snacks are designed for "Addis Ababans living busy and active lives, but lacking delicious and nutritious snacks to fuel their hard work and big adventures on-the-go."
Blayne told BBC News that TruLuv Granola also aims to support the economy with their practice of sourcing "directly and transparently from Ethiopian small holders as much as possible."
BBC asked Blayne: how does the ongoing reform play into her ambitions?
"I think the current political situation gives us a lot of hope for the future," Blayne says, noting that if she was to ask PM Abiy to make one change it would be to create "a more transparent bureaucratic situation."
As for her long-term goals for TruLuv Granola, Blayne says their vision is to become an international brand as "the world's favorite healthy Ethiopian food."
Click here to listen to the interview on Newsday (BBC World Service) »
—
Join the conversation on Twitter and Facebook.