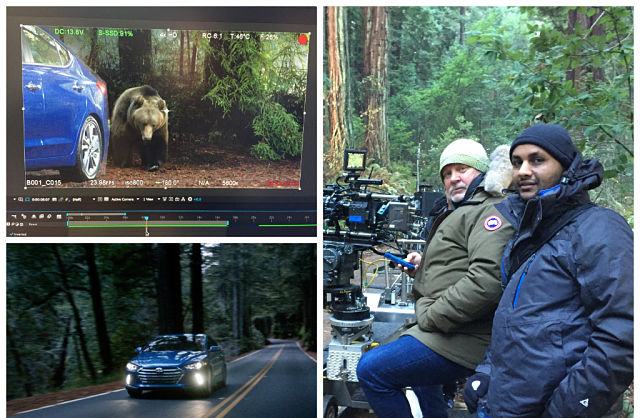 Tadias Magazine
By Tadias Staff
Published: Friday, February 5th, 2016
New York (TADIAS) — This weekend an estimated 188.9 million viewers are expected to tune in to the most watched annual sporting event in the United States, the Super Bowl, which is celebrating its 50th anniversary. In addition, the National Retail Federation says Americans will spend more than $15.5 billion on food, décor and team apparel while taking part or organizing watch-parties for the 2016 championship game that's being held in the San Francisco Bay Area on Sunday, February 7th.
And if you are in the business of creating television commercials, like Ethiopian American David Mesfin, it can't get any better than having your ad run during the Super Bowl. David is one of the Associate Creative Directors behind the new generation Hyundai Elantra car advertising that will be airing during Super Bowl 50 as one of four spots from Hyundai this weekend.
"The cinematographer of the Hyundai spot was Janusz Kaminaki, Associate Creative Director, whom I have worked with in the past," David told Tadias. "He mostly works on Steven Spielberg movies such as Bridge of Spies, Saving Private Ryan, Schindler's List, Lincoln."
The Hyundai 30-second commercial touts a nifty new technology found in the car manufacturer's Elantra brand — the voice-activated Blue Link Remote Start feature. The video, which was released on YouTube by Hyundai USA on February 1st, has already been viewed more than fifteen million times. The ad is aptly titled "The Chase" and shows a husband & wife team running for survival from a bear attack before the couple are saved by their high-tech Hyundai vehicle.
"Say you're in a forest and you're being chased by two bears, one of which we later find out is vegan," David said. "You'd be in a mad dash to get to your car, right? Worse, there's a lot of panic that comes with trying to open the doors and starting the car, all while stealing glances in every direction to make sure that bears haven't arrived." He added: "It's a tricky situation to be in as a lot of victims in horror movies will tell you. Now imagine being able to circumvent all of that trouble by simply barking a command in your smart watch to start the car so when you get to the door, the engine's already running, saving you precious time that could have otherwise been the difference between you escaping or getting eaten up for lunch. That, in a nutshell, is what "The Chase" commercial is all about."
Watch: The Chase – Hyundai Elantra Super Bowl Commercial | Hyundai USA
This is not the first time that one of David's work was shown during high-profile television broadcasts. The 2014 FIFA World Cup in Brazil also featured a Hyundai ad in which he was the Associate Creative Director. Likewise in 2013 David was part of the team that engineered the "Hyundai Epic Playdate" Super Bowl advertisement. "That was a herculean task given the difficulty and amount of work that needed to be produced in a short amount of time," David said then. "But overall my team and I are truly happy with the end result."
David's career in advertising began in 1986 in Addis Ababa, Ethiopia, where he was born and raised. "I know it sounds like a long time ago but I was only 12 years old at the time," he said. "I used to spend a lot of time at a firm called Neon Addis — a design and advertising office. There I was exposed to many forms of visual communications, print ads, billboards, neon signs and more."
Later, after he moved to the U.S. and commenced college in the 90s, David said he knew exactly what he wanted to do in life. He graduated with a BFA degree in Visual Communication from California State University, Long Beach. "I have been enjoying this wonderful field for quite some time now," he said. "Thus far I have worked with multiple agencies and clients such as Hyundai, Honda, Toyota, Isuzu, Farmers Insurance, Neutrogena, Network Associates, La-Z-Boy, Mandalay Bay, Walt Disney, Sony, Coldwell Banker, LA Phil, Los Angeles Master Chorale, Adidas, Oakley and MOCA."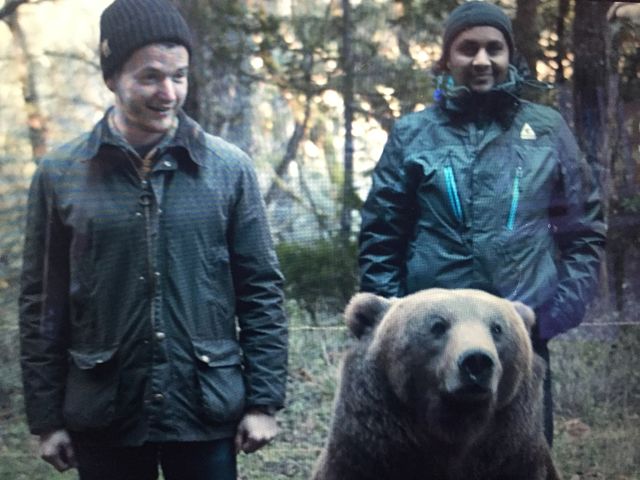 David Mesfin (right) on the set of the Hyundai Super Bowl 50 commercial. (Courtesy of photo)
What guides David's art in terms of creativity? "Have a compelling message and idea that can solve the problem in a unique and interesting way," he replied.
As to having his work shown during Super Bowl, David says it's "by far the most humbling experience."
—
Join the conversation on Twitter and Facebook.