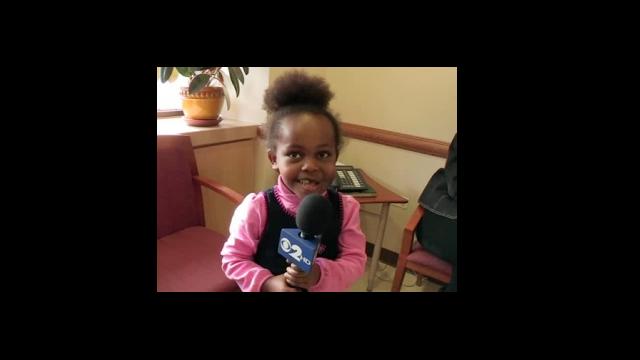 NEW YORK (CBSNewYork) – A little girl from Ethiopia, born with a potentially fatal facial disfigurement, will leave Manhattan for her homeland soon.
She has a new chance at life thanks to help from doctors and a special fund.
Samirawit Hailermariam, or Sami for short, acts like a typical 4-year-old but her life journey has been anything but ordinary.
From a remote village in Ethiopia, she spent most of her young life in hiding due to a disfiguring blood vessel condition.
"Sami has what's called a vascular malformation on her face and it extended down from her mouth into her lip area," nurse Michelle Sorscher, who found Sami in Israel, told CBS 2's Kristine Johnson. "She had several episodes of large amounts of bleeding when she was over in Ethiopia and the doctors who were treating her in Israel were able to control the bleeding but couldn't fix or cure the problem."
Since May, Sami has undergone eight operations at Roosevelt Hospital.