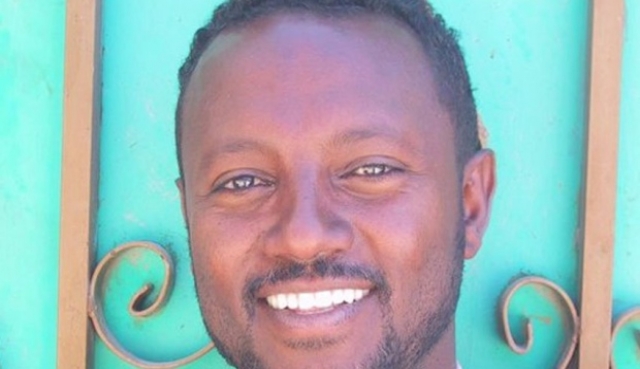 By Richard Dooley and Emily Baron Cadloff
FREDERICTON – A body discovered in the attic of a Fredericton apartment building by firefighters Sunday night may have been in the crawlspace for nearly five years.
Friends of the dead man have identified him as Selamneh Techane, a former Ethiopian taxi driver who sometimes worked with families adopting Ethiopian orphans.
He came to New Brunswick in 2008 and his friends say he lived in the province for two years.
"He was the kindest, hardest working man, for sure. He was a sweet man, and we're obviously sad to hear that news," said Louise Reid.
Questions surround disappearance of Selamneh Techane in Fredericton, Canada (Video) http://t.co/uhMQXBNjiW

— Tadias Magazine (@TadiasNews) February 12, 2015
Related:
Canada: Body Found in Fredericton Fire IDed as Ethiopian Man (CBC News)
By Shaun Waters
The body discovered in a suspicious house fire in Fredericton over the weekend has been identified as a man from Ethiopia, who seemed to disappear about five years ago, according to a friend.
Jennifer Zilliac, of Oakland, Calif., says she was shocked and heartbroken to learn the body found in the attic of a house on Aberdeen Street on Sunday evening was that of Selamneh Techane.
Zilliac says she received a call from the New Brunswick coroner's office on Monday after identification was discovered on the body. Officials are still using DNA and medical records to confirm the identity, she said.
Fredericton Police Cpl. Sean Clark has said the body was unrelated to the fire and that foul play was not suspected in the person's death.
Zilliac had put up a Facebook site dedicated to finding Techane after he seemed to disappear five years ago. She says he was instrumental in helping her adopt a daughter from Ethiopia in 2005.
'He was loved by so many'
"He was a taxi driver in [Ethiopia's capital city] Addis Ababa and he was connected with people who were adopting children from Ethiopia and connected to everybody," she told CBC News in a telephone interview from her home in Oakland.
"I don't know if you've ever gone to a foreign country and not spoken the language and not known the culture and needed to rely on somebody to help you with that. Selamneh was that person for me and for a lot of people."
Zilliac says Techane would translate for people and help them find family members in Ethiopia. She spent two months with him as he took her from home to home and to the embassy, helping pave the way for the adoption of her daughter.
Read more at CBC News »
—
Join the conversation on Twitter and Facebook.