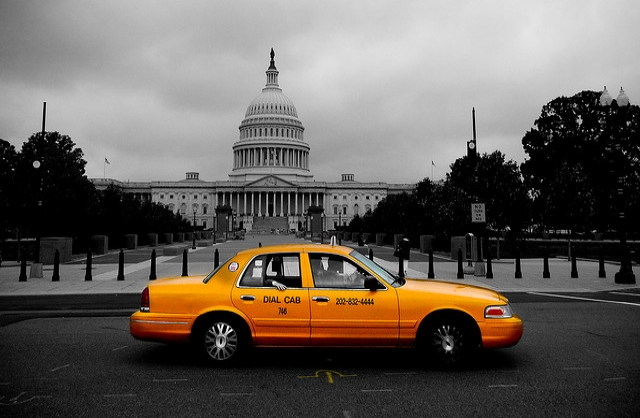 By Del Quentin Wilber
A once-powerful figure in the D.C. taxi community was sentenced to more than three years in prison for dishing out more than $250,000 in bribes to obtain taxi licenses and influence city legislation that he hoped would benefit his business. Before being sentenced to 41 months in prison, Yitbarek Syume, 53, of Silver Spring apologized to U.S. District Judge Paul L. Friedman, saying he was "fully responsible and guilty" for his actions. Syume, who pleaded guilty to conspiring to commit bribery and was the only defendant in the massive sting operation who was jailed after his arrest, will be credited for the 26 months he has served in the D.C. jail.
Friedman on Friday also sentenced two of Syume's co-defendants to prison terms. Berhane Leghese, 49, of Arlington County was sentenced to a year and a day in prison, and Amanuel Ghirmazion, 56, of the District was ordered to serve eight months behind bars. Abdulaziz Kamus, 55, another member of the conspiracy who became a critical undercover FBI informant, was sentenced Monday to a year and a day in federal prison. All four could have faced far stiffer terms but received credit for cooperating extensively with authorities.
Read more at The Washington Post.
—