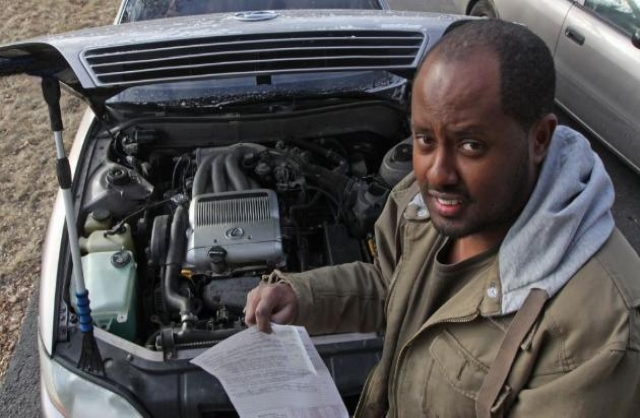 By KELLY SMITH
What started as a routine oil change ended with Yonas Bekele's 1993 Lexus bursting into flames at a local Jiffy Lube.
Now, he said, the car is too dangerous to drive unless he spends over $8,500 to make needed repairs — leaving Bekele without a car to get from Plymouth to his classes at the University of Minnesota.
"I'm exhausted and mad," he said. "I'm having a hard time paying rent. I can't afford another payment."
After the fire broke out during the service, Jiffy Lube replaced some damaged components on Bekele's Lexus. But a spokesman for Heartland Automotive Services, Jiffy Lube's parent company in Texas, said Bekele's request for additional repairs reflected "unreasonable expectations for his older vehicle." The company said, however, that it will follow up to investigate his concerns.
Bekele, 31, is an Ethiopian native who lives in Plymouth and commutes to Minneapolis, where he studies construction management and civil engineering full time at the U. Five years ago, he bought a used Lexus ES 300, which he usually takes to the Jiffy Lube on Campus Drive in Plymouth.