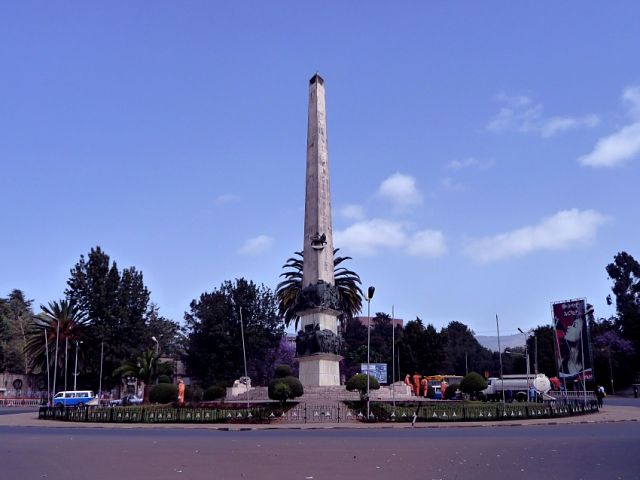 Tadias Magazine
By Tadias Staff
Updated: February 16th, 2019
New York (TADIAS) — The Ethiopian Community Mutual Assistance Association, in collaboration with the Global Alliance for Justice, will host an event this weekend in Harlem in remembrance of Yekatit 12 and the Ethiopian lives lost at the Addis Ababa massacre on February 19, 1937.
According to Wikipedia, following an assassination attempt on Mussolini's Viceroy Rodolfo Graziani by the Ethiopian resistance, the Italian occupation army retaliated by killing an estimated 20,000 people, which translated to approximately 20 percent of the population in Ethiopia's capital city, Addis Ababa.
The Yekatit 12 Remembrance event in New York City is scheduled to take place on Sunday, February 17th at Adam Clayton Powell Jr. State Office Building in Harlem. Speakers include Dr. Teshale Tibebu, Professor of History at Temple University; Dr. Girma Abebe, former United Nations and Ethiopian diplomat; Dr. Zergebatchew Asfaw, founding member and president of Hakim Workineh and Melaku Beyan society of physicians in North America; as well as Dr. Shimelis Bonsa, Professor of History at Stony Brook University, and Human Rights Activist Mr. Nicola DeMarco. The program will also include select poetry readings.
——
If You Go:
"Yekatit 12th" Remembrance in Harlem
Sunday February 17, 2019
Doors open at 1:30 PM
Adam Clayton Powell Jr. State Office Building
163 West 125th Street, 2nd floor
New York, New York 10027
Join the conversation on Twitter and Facebook.