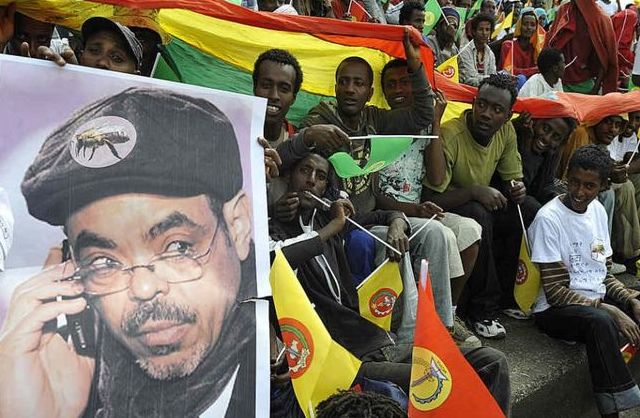 Feb 16th 2013 | ADDIS ABABA | From the print edition
DURING his two decades running Ethiopia, Meles Zenawi almost single-handedly engineered its rise from lost cause to model pupil. Even his enemies admit he was both popular and competent. Often working around the clock, he could make complex policy choices and then explain them to ordinary people. He planned meticulously for everything—from road building to oppressing the opposition—except, that is, for his own demise.
It came six months ago on August 20th, following illness at the age of 57, and left the state reeling. Meles, as he is known, had grabbed so much power that many feared his death would spark political chaos and an economic downturn. He alone had the trust of the soldiers, the financiers, the Ethiopian people and the West.