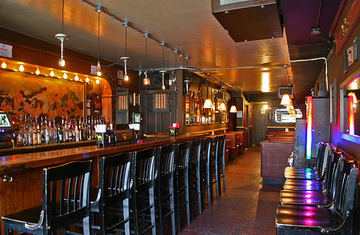 Above: The owners of the DC9 bar are trying to mend fences
with the community after a rift caused by violence in October.
Tadias Magazine
News Update
Updated: Thursday, February 17, 2011
New York (Tadias) – The owners of the DC9 nightclub are reaching out to their Ethiopian neighbors, in hopes of healing the wounds caused by a violent incident last October in which five former club employees were accused of beating 27-year old Ethiopian immigrant Ali Ahmed Mohammed. Mr. Mohammed died a short while later at a hospital after he was found unconscious outside the popular nightspot. The city's Alcoholic Beverage Regulation Administration had encouraged the bar to bridge the rift with the community during a January 19 hearing.
Per Washington City Paper: On Tuesday, "DC9 held a fundraiser for Ethiopian charities from 6:00 p.m. to 8:00 p.m. Though the event wasn't advertised via the club's event calendar, fliers were distributed in the vicinity of the establishment. At a January 19 Alcoholic Beverage Regulation Administration hearing, the liquor board urged the club to reach out to members of the local Ethiopian community in light of the death of Ethiopian-American Ali Ahmed Mohammed outside the club in October. The club had another hearing today, at which the board inquired about DC9′s efforts to heal the rift that may have been caused by Mohammed's death. DC9 owner Joe Englert mentioned that his "neighbors have been very nice," and that he has "an extensive partnership with several people in Little Ethiopia." He also mentioned DC9′s fundraiser, and how it netted $2000 in pledges. Thirty people attended, Englert said."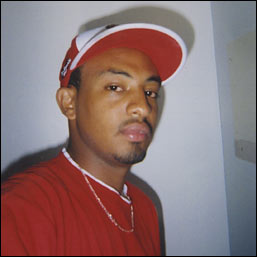 Ali Ahmed Mohammed (Family photo)
According to the newspaper, during the most recent hearing a board member suggested that DC9 change its name: "Remaining open under the same moniker could be seen as an affront to Little Ethiopia," the board member explained. But the club owner didn't seem too enthused: "I'm glad to change the outside of the place," he said. "A different color. A different look."
Meanwhile, the factual inquiry into Ali's case continues. In December, the city's Medical Examiner's office ruled that the manner of death was "homicide."
The former employees have stated that they are innocent.
—
Cover photo: dcnine.com
Related:
Something Happened at DC9. Who Did it Happen to?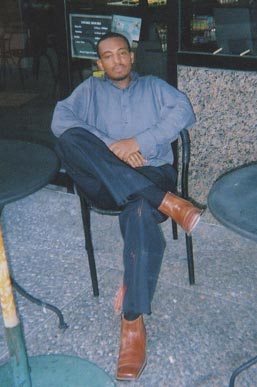 Ali Ahmed Mohammed (Family photo)
Death in DC9 Case Ruled a Homicide
Watch: Ali Ahmed's Family Says Death Ruled Homicide

Family of Ali Ahmed Mohammed Says Death Ruled Homicide: MyFoxDC.com