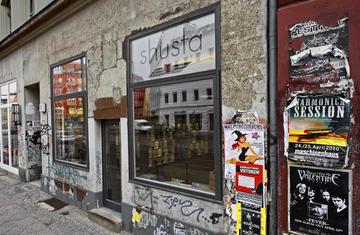 Above: Shusta, a shoes and accessories boutique in central
Berlin. The store is owned by Tedros Tewelde and Fidel Tesfa.
Tadias Magazine
By Tigist Selam


Published: Sunday, February 20, 2011
New York (Tadias) – Every year I return to Germany to spend the holidays with my family. Having lived there for ten years before coming to America, I still consider it one of my many homes. During my most recent trip, I also enjoyed getting ready for Berlin fashion week, Berlinale International Film Festival, and getting back in touch with a few Abeshas in the city.
Tedros Tewelde & Fidel Tesfai
I was introduced to co-owners of Shusta, a shoes and accessories store located in central Berlin. After quitting his corporate job, Tedros Tewelde in partnership with his friend Fidel Tesfai opened up his dream store. And I'm so glad they did. I could have bought every single item in that store — it is such a chic boutique! The sales associates were also super friendly. Shusta has enjoyed several years of great business and is now expanding into design and this year it will be offering custom-made shoes for exclusive clients. Another intriguing Shusta collaboration is its 'design-recycling' work with Waste Barcelona, the Spanish company known for its durable and high quality products produced with social and environmental consciousness. Shusta designed 30 bags built entirely out of recycled materials such as discarded automotive upholstery and leather.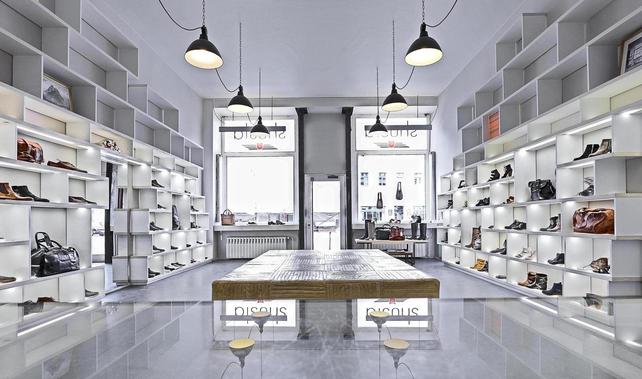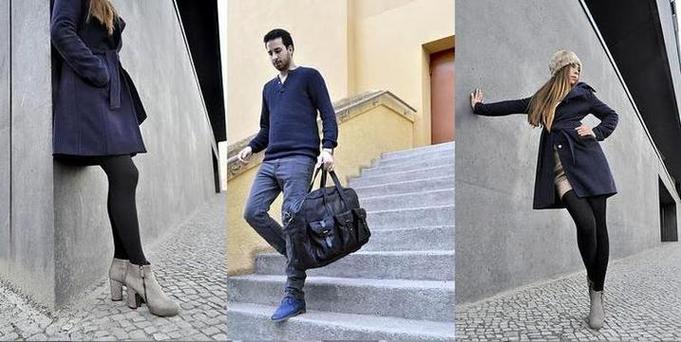 If you're ever in Berlin stop by their store, and in the meantime check out Shusta's online presence and shoe selections at: www.shusta.de
Sam Goitom owns Kitty Cheng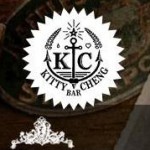 I also spent time with the multi-talented Sam Goitom, a gregarious Berliner who walks through life with a smile, no matter what might come; and no one can resist his charm. I met Sam at his Public Relations company, People People, established several years ago. After catching up over coffee, we drove to Kitty Cheng, his new business adventure. The bar/club/lounge is conveniently located in Berlin Mitte, only a few minutes away from Shusta. Kitty Cheng is known for its detailed décor as well as the extravagant parties. Sam told me about the extensive remodeling procedure that they went through to add character to the place. Although the music is heavily influenced by Berlin's electronic music scene, each night features an eclactic and diverse sound and dancing. If you ever happened to be in Berlin, don't miss out on his parties! You can learn more at: www.peoplepeople.de and www.kittycheng.de
A Musisican Named Fetsum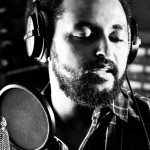 And headquartered in Berlin, not far from Shusta and Kitty Cheng, is the recording studio for an artist named Fetsum. I met Fetsum a few years ago in Cologne where he invited my brother and I for a private concert. Since then, I have been hooked on his music and the hope that it brings. I spent time with him this year in Berlin where he is recording his new album in between touring with internationally recognized artists such as Patrice and Estelle. His song 'Meet You in Paradise' remains my favorite song. Fetsum composed the lyrics reminiscing of the close relationship that he had with his late father. The images in the music video were shot in Brazil. (Watch Fetsum's "Meet you in paradise" below). You can also check out more information about upcoming tour dates to the US here: www.fetsum.com.
I am extremely proud of Fetsum, Tedros & Fidel, and Sam for following their dreams in Berlin. I can't wait to see what this year might bring, and catching up with them again sometime soon.
Video: Fetsum "Meet you in paradise" (Fetsum TV)

–
Photo Credit:
Cover image and store photos, courtesy of Shusta.
Tigist's photograph by Ingrid Hertfelder.
Fetsum's photo via Facebook.