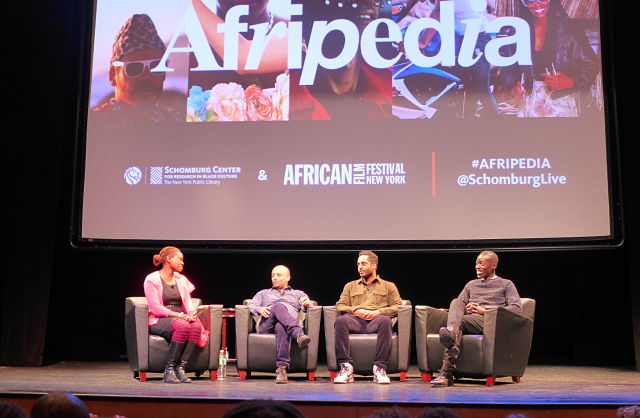 Tadias Magazine
By Tadias Staff
Published: Friday, February 19th, 2016.
New York (TADIAS) — From their current workspace at the New Museum incubator, New Inc., in Manhattan filmmakers Teddy Goitom and Senay Berhe have been developing Afripedia — a visionary platform in conjunction with their documentary film series featuring visual artists, beat makers, dancers, fashion designers and cultural activists from across the African continent. Originally inspired by their film series entitled 'Stocktown Underground,' which was experimentally launched on YouTube in 2005, Afripedia morphed into a five year journey to 10 African countries and the production of five episodes to date highlighting ambitious creatives from Angola, Kenya, South Africa, Ghana, Senegal and Ivory Coast.
In a recent Tadias Interview Teddy and Senay — Ethiopian & Eritrean filmmakers who grew up in Sweden — described Afripedia as a "spotlight of creative forces reshaping the image of Africa as told by African visionary artists who are pushing the boundaries of visual self expression."
"We want to change the perception that people have about Africa, and to make the creative scene more inclusive of these new voices" Senay said.
As part of the African Film Festival three of Afripedia's episodes were screened and followed by a Q&A session on Thursday, Feb 18th at Harlem's Schomburg Center, which houses one of the largest and most comprehensive collection of resources on Black culture worldwide including an estimated 10 million items.
"The reason why we came to New York last September was because there are so many talents out there," Teddy shared at the Q&A session following the screening. "We got invited to New Inc. to build a new online platform — or a visual wikipedia you can say — where we could see more stories being shared. We wanted to continue producing stories of course, but we also needed to give access. We can't be the only voice." The platform is also designed to serve as a hub "to find, connect with, and hire talent."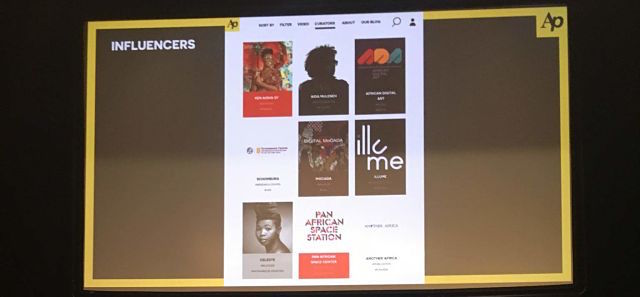 A preview of Afripedia's platform shared at Schomburg Center, Thursday, February 18th, 2016. (Photo: Tadias)
On stage at the Schomburg with Afripedia's founders was Omar Viktor, a Dakar-based Photographer and Designer, featured in their Senegal episode, whose studio work intermingles local fashion styles and colorful artwork with photography.
"I had been to Senegal earlier shooting another documentary and a friend of mind said you have to check out Omar's work," Senay said describing how they heard about Omar's creative work.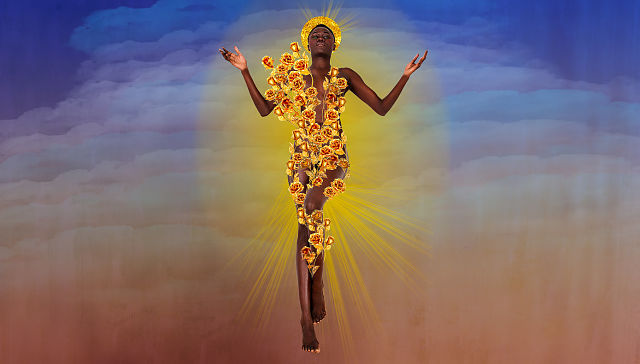 Portrait by Senegalese photographer Omar Victor, whose work is featured in Afripedia. (courtesy image)
"It's about having creators who can share the network," added Teddy. "And the secret source is actually to be more collaborative; that's what we need. It can be powerful when you get to see the vast network happening right now."
Afripedia is a stunning visual compilation of African creatives, which promises not only to curate a vast treasury of talent, but likewise create a virtual space for deep collaborations between Africans across borders as well as among the Diaspora community. Afripedia's complete film series is scheduled to be released online in September 2016.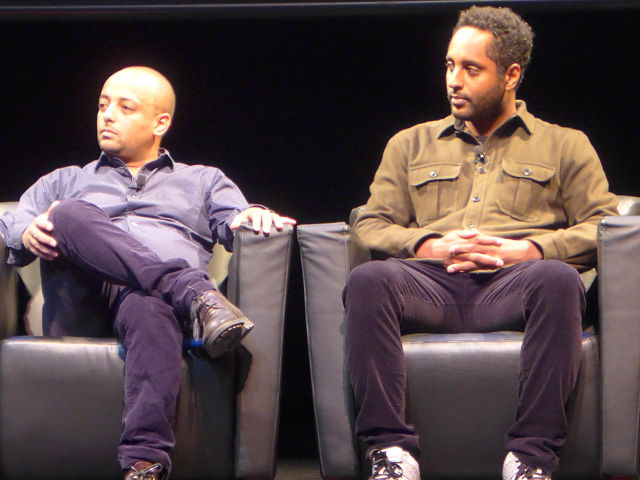 Teddy Goitom and Senay Berhe at the screening of the Afripedia docuseries at Schomburg Center in New York on Thursday, February 18th, 2016. (Photo: Tadias)
—
Related:
Afripedia: A Creative Hub for African Visionary Artists
Join the conversation on Twitter and Facebook.