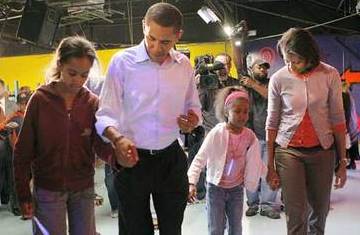 GROUNDED For the first parents, juggling play dates and
politics is a priority. (Photo: Jae C. Hong/AP)
First Chores? You Bet
NYT
By RACHEL L. SWARNS
Published: February 21, 2009
WASHINGTON
CONSIDER the perils of parenting in the White House.
There is a movie theater, a bowling alley, a horseshoe pit, a swimming pool, five full-time chefs and dozens of household staff members ready to dish up ice cream at all hours. There are trips to foreign lands, dinners with kings and celebrities, swarming paparazzi and blaring motorcades, all with the potential to transform sweet little children into bossy, self-important ones. (Or lonely, dysfunctional ones.)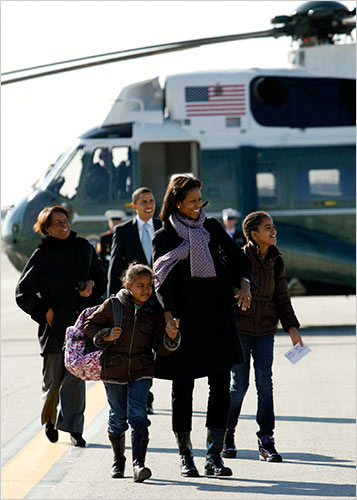 FAMILY TIES Preserving normalcy for children is
hard in the White House. (Photo: Kevin Lamarque/Reuters)
What are presidential parents to do? Read More.