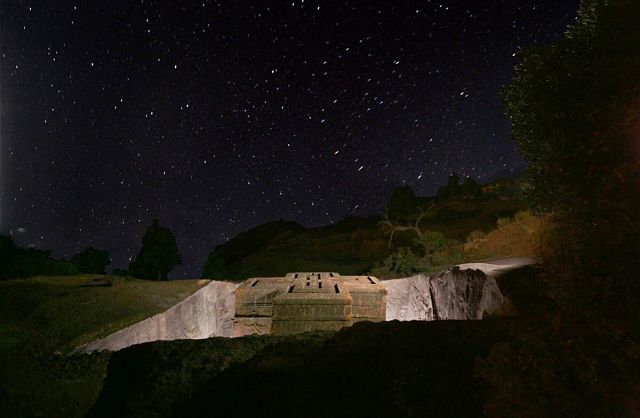 Tadias Magazine
By Tadias Staff
Published: Thursday, February 23rd, 2017
New York (TADIAS) — Long before the invention of photography and other media tools international visitors to Ethiopia had difficulty describing to the outside world the spectacular beauty of the ancient Lalibela church architectures in the event that their words might be interpreted as an exaggeration. "I weary of writing more about these buildings, because it seems to me that I shall not be believed if I write more," declared a member of the Portuguese Ambassador's delegation to Ethiopia, Francisco Álvares, in the 1520s.
Nearly 500 hundred years later African-American scholar and Harvard University Professor Henry Louis Gates Jr traveled to Lalibela with a documentary film crew at hand for a close look at the amazing 12 churches carved into and out of the historic town's rocky highlands. The program will air on February 27th at 9/8c on PBS as Professor Gates takes "a voyage through 200,000 years of human civilization."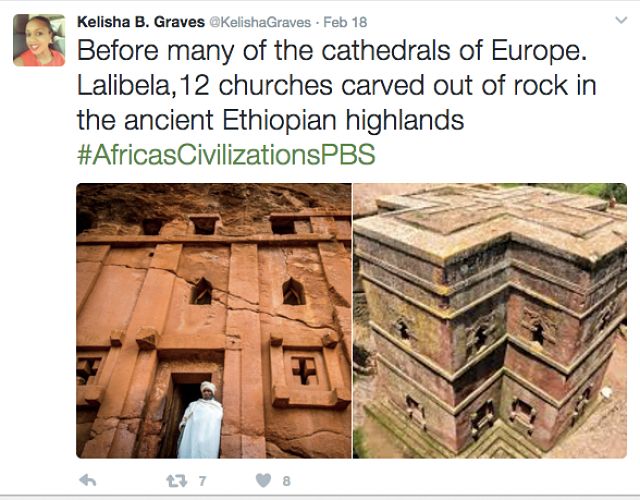 Watch: Lalibela | Africa's Great Civilizations (PBS Trailer)
Lalibela was built almost 1000 years ago and is said to symbolize a new Jerusalem. The United Nations Educational, Scientific and Cultural Organization (UNESCO) declared Lalibela a World Heritage Site in 1978 stating "Lalibela is a high place of Ethiopian Christianity, still today a place of devotion."
UNESCO adds: King Lalibela "set out to build a symbol of the holy land, when pilgrimages to it were rendered impossible by the historical situation. In the Church of Bete Golgotha, are replicas of the tomb of Christ, and of Adam, and the crib of the Nativity. The holy city of Lalibela became a substitute for the holy places of Jerusalem and Bethlehem, and as such has had considerable influence on Ethiopian Christianity. The Jerusalem theme is important. The rock churches, although connected to one another by maze-like tunnels, are physically separated by a small river which the Ethiopians named the Jordan. Churches on one side of the Jordan represent the earthly Jerusalem; whereas those on the other side represent the heavenly Jerusalem, the city of jewels and golden sidewalks alluded to in the Bible."
Watch: Africa's Great Civilizations | Official Trailer
According to PBS: "In his six-hour series, Africa's Great Civilizations, Henry Louis Gates, Jr. takes a look at the history of Africa, from the birth of humankind to the dawn of the 20th century. This is a breathtaking and personal journey through two hundred thousand years of history, from the origins, on the African continent, of art, writing and civilization itself, through the millennia in which Africa and Africans shaped not only their own rich civilizations, but also the wider world."
—
Join the conversation on Twitter and Facebook.