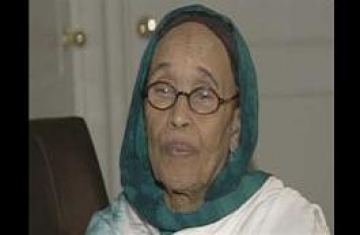 Above: Nefissa Yesuf was heading from Atlanta to Dulles, but
she landed in North Carolina. Delta gave her the wrong ticket.
WUSA 9
By Lindsey Mastis
DULLES INTERNATIONAL AIRPORT, Va. (WUSA) — Nefissa Yesuf was flying from Atlanta to Dulles to visit her grandchildren. She ended up about 400 miles away in Charlotte, North Carolina.
Her granddaughter, Malika Adem, was on her way to Dulles to pick up her 80-year-old grandmother.
"We got a phone call at 4:30 from the airport saying, 'Your grandmother was in baggage claim. Where are you guys?'" said Adem.
It was too early for her flight on Delta to have landed. That's when the airline employee on the phone told her Grandma was in Charlotte, North Carolina.
"She was crying," Adem said.
Yesuf is from Ethiopia and doesn't speak English. Her family wanted to make sure she was being looked after. Adem said her cousin took Grandma to the airport.
She says an airline employee escorted her through the airport in a wheelchair and was the one holding onto her plane ticket.
Adem says Delta gave Grandma someone else's ticket.
Watch: 80-Year-Old Grandma Escorted To Wrong Flight (WUSA9.com)