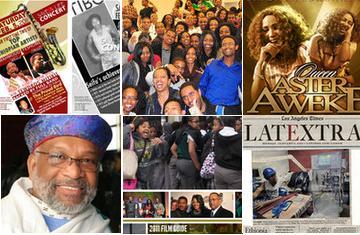 Above: Highlight of various events that took place this month
as well as upcoming events and programs scheduled in March.
Video: Events Highlights – February/March 2011 (Tadias)

Tadias TV
Events Highlights
Posted: Thursday, February 24, 2011
New York (Tadias) – This video features upcoming events in March 2011, as well as a highlight of various programs that took place last month, including clips from Aster Aweke's NYC concert.
Highlight of Upcoming Events
Chester Higgins Jr., Staff Photographer for the New York Times since 1975, will be exhibiting a series of 13 Ethiopian portraits at NYU's Kimmel Center. The selection of photographs for the outdoor exhibit were taken by Higgins between 2007 and 2010 in Ethiopia, and will be on 24-hour display at Windows at Kimmel Center from March 1st through May 1st, 2011. An opening reception will be held on Friday, March 11th at the 2nd floor lounge of Kimmel Center from 6:30 to 8:30pm.
Ethiopian Students Association International (ESAI) will hold its 11th annual summit at the University of Pennsylvania, from March 18th to March 19th, 2011. Learn more at ESAI.org.
–
If you would like to suggest an event for our consideration, please email us at info@tadias.com.