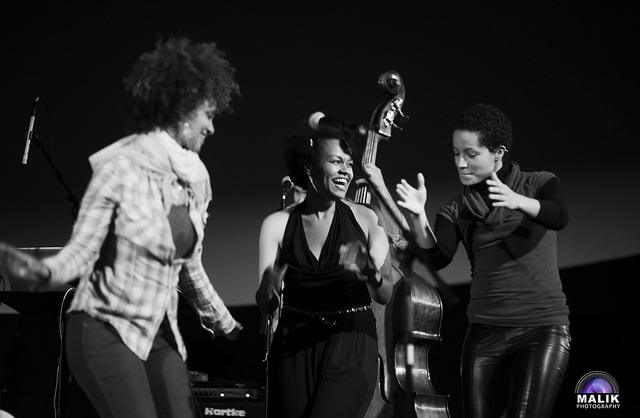 Singer and songwriter Meklit Hadero covers a lot of ground, geographically and musically. Born in Ethiopia, Meklit (who goes by her first name) now lives in San Francisco, where she makes music that lands somewhere in the intersection of jazz, sultry pop, the traditional music of her homeland and Police covers. All of them are in evidence on "We Are Alive," her second full-length album. Speakeasy today premieres "Slow," one of 11 original tunes on the album.
It's a captivating song that frames Meklit's silky voice with rich, low horns and an easy-rolling bassline that ties the whole thing together. The song, like the album, reflects the singer's belief that life is worth embracing, bumps and all.
Read more at WSJ.COM.
–
Related:
Photos: Meklit Hadero at Artisphere in DC (TADIAS)
Join the conversation on Twitter and Facebook.