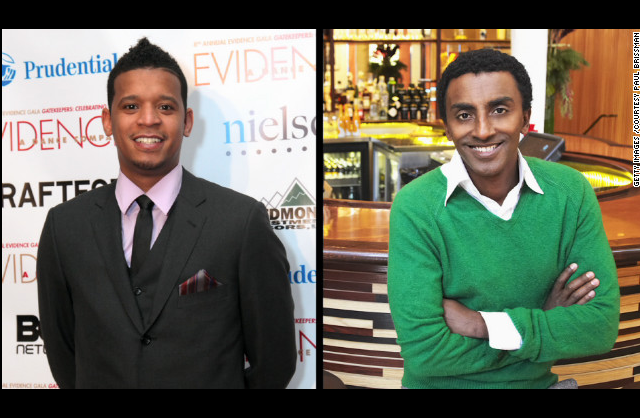 By Alex Kellogg and Alyse Shorland
(CNN) – Marcus Samuelsson and Roblé Ali are two different chefs.
Samuelsson, 41, is an established name amongst foodies and the proprietor of Red Rooster, a renown Harlem restaurant.
Ali, 27, is an up and coming chef and animated reality-show star who works full time as an established caterer.
Samuelsson has made a name for himself embracing his identity as both a black chef and a Swedish immigrant to the United States, but younger chefs like Ali find themselves pushing back against being known simply as a "black chef." Ali, who's still building his brand, was frustrated when a blog author unexpectedly labeled him a "hip-hop chef."
Read more at CNN.com.
—
Related Video: