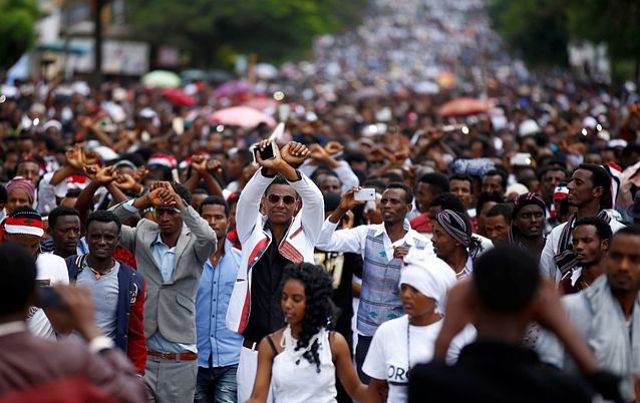 ADDIS ABABA — The Ethiopian government has lifted some restrictions imposed during a state of emergency declared last year following deadly protests, state-run media quoted the defence minister as saying on Wednesday.
Minister Siraj Fegessa ended powers granted to security services to stop and search suspects and to search homes without court authorisation.
Siraj, who chairs the government's body overseeing the state of emergency, also revoked a dusk-to-dawn curfew on access to economic installations, some infrastructure and factories for unauthorised people.
"These measures were lifted because it is our belief that the ordinary security arrangements are sufficient enough to maintain calm," the state-run Ethiopian News Agency quoted Siraj as saying in a news conference for local journalists.
Ethiopia declared a state of emergency in October following months of deadly protests that killed around 500 people. Anger over a development scheme for the capital sparked broader anti-government demonstrations over politics and human rights abuses.
—
Join the conversation on Twitter and Facebook.