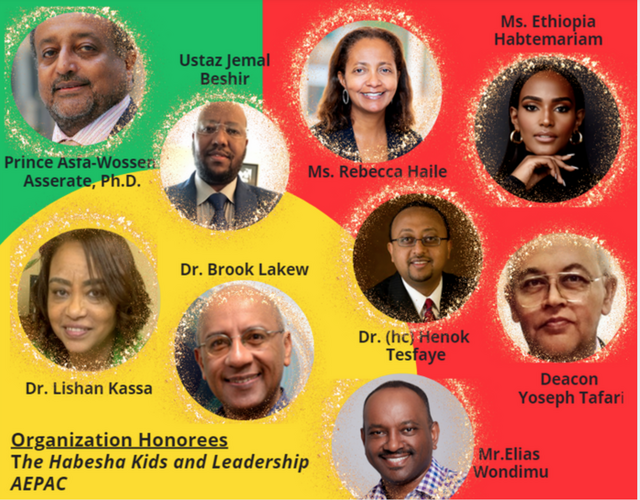 Tadias Magazine
Published: March 16th, 2023
New York (TADIAS) — SEED, the Society of Ethiopians Established in the Diaspora, is celebrating its 30th anniversary with a gala event on May 28th, 2023 at the College Park Marriott Hotel and Conference Center in Hyattsville, Maryland.
In a press release the organization said the event, titled "The Mighty Diaspora," will honor visionary leaders and organizations for their outstanding achievements in various spheres, including academics, business, technology, art, humanitarian efforts, exemplary leadership, and distinguished service.
SEED is one of the longest-serving Ethiopian nonprofit organizations in the United States, and its 30th anniversary marks a significant milestone for the community. The organization has been instrumental in providing a platform for Ethiopian-Americans to showcase their talents and achievements and to build a strong community in the United States.
The event will feature a dinner and awards ceremony, where SEED will honor individuals and organizations who have made significant contributions to their respective fields. This year the honorees include Prince Asfa-Wossen Assrate, Ph.D, Ustaz Jemal Beshir, Mrs. Rebecca Haile, Ms. Ethiopia Habtemariam, Dr. Lishan Kassa, Dr. Brook Lakew, Mr. Henok Tesfaye, Deacon Yoseph Tafari, Mr. Elias Wondimu, The Habesha Kids and Leadership, and The American Ethiopian Public Affairs Committee (AEPAC).
SEED is also committed to continuing its tradition of celebrating and honoring high school graduates. The organization will look back at its past high school honorees to see where they are now and showcase their growth in a special honorary booklet.
SEED's 30th anniversary gala promises to be a memorable event, bringing together the Ethiopian-American community to celebrate its achievements and honor its leaders. The organization looks forward to continuing its mission of promoting excellence and making a positive impact on the community and the country.
—
If You Go:
Click here to learn more and buy tickets
Join the conversation on Twitter and Facebook.