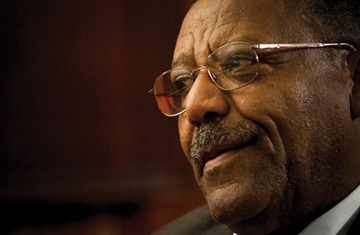 Source: Airline Business
By Victoria Moores
"Be thankful for a few problems. They make a job interesting," declares a poster outside the public relations office at Ethiopian Airlines' Addis Ababa headquarters. This neatly sums up the determined spirit of the African airline, which, owing to political unrest, has been forced to move its operation to Nairobi in Kenya on multiple occasions. More recently, its product and network plans have been heavily challenged by delays to the ­Boeing 787 ­programme. Read More.
Ethiopian Airlines Strong in U.S. Market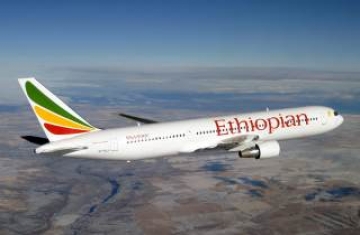 Source: TravelAgentCentral.com
By: Mackenzie Allison
Mar 09, 2009
Ethiopian Airlines has been making waves in the greater Washington, D.C. metropolitan area. The African airline, which offers several weekly from Washington D.C.'s Dulles International Airport, was the official carrier at the Adventures in Travel Expo in Washington D.C. on February 21 and 22. The airline completed several events, including a special reception for dignitaries from the embassies of Angola, Botswana, Djibouti, Ethiopia, Kenya, Mauritius, Namibia, South Africa, Senegal, Tanzania and Uganda.
The recession does not appear to have a huge impact on the airline. Gobena Mikael, director of North and South America for Ethiopian Airlines, said in a statement that the airlines is marking record revenues and profits; its year to date July-December 2008 revenue from the U.S. increased by 13 percent over that of the same period last year. In the short-term, the airline will continue operating four flights per week up to the summer, after which they will increase to five flights per week for the period June through August. Read More.