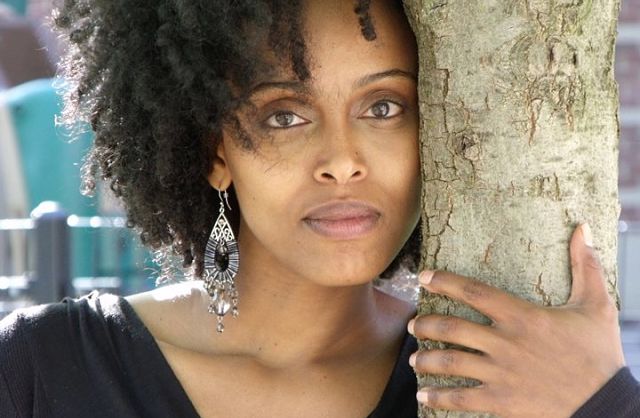 Tadias Magazine
By Tadias Staff
Updated: March 21st, 2017
New York (TADIAS) — Antu Yacob has been selected to perform her one-person Ethiopian-American play entitled In the Gray next Fall at the 2017 United Solo, which is the world's largest solo theatre festival annually held in New York City.
"It's hard to put Antu into words. It's even harder to put her in a box," states the announcement. "Quirky, awkward, sometimes hot, sometimes lukewarm, this Ethiopian American woman, actor, daughter and mother explores her experience of being an outsider from deep within."
Antu, who holds a Master of Fine Arts degree in Acting from Rutgers University in New Jersey, grew up in San Francisco and Minnesota. Her acting career includes roles in NBC's Law & Order: SVU and the soon to be released Netflix series Gypsy. She played the lead roles in films Eminent Domain (DeepFreeze Media) and Walking In Circles (NYU Film/Elegance Bratton) and supporting roles in Conjure (TerraLuke Media) and Fine Art (Shannon Ousley/Zoe Munlyn). Her play entitled Mourning Sun, set in Ethiopia and New York, was performed at the West End Theatre in Manhattan in 2015 and at the 2016 Kampala International Theatre Festival in Uganda this past Winter.
"I knew that I wanted to write about my experience not only as an actor, but also as an Ethio-American professional in the entertainment industry," Antu told Tadias in an interview last Summer. "It's a point of view that I don't see reflected in mainstream media, but it is something that I live with."
Antu's parents immigrated to the United States from Ethiopia when she was about five years old. "I constantly have this experience of being between two cultures," Antu shared. "That's why I call it In The Gray, because a lot of things are not black and white for me. I wrote it so that people who watch it and relate to it can feel they are not alone."
As a playwright Antu says "she tries to experiment with social and political activism in an entertaining way" noting that "America is made up of so many different cultures, and there is room to honor that diversity without sacrificing the beauty of who we are as a people. As Ethiopian Americans we make up a part of the larger American experience." She adds: "The best thing about In the Gray is that you don't necessarily have to be Ethiopian to appreciate the play because it's an American story. It's for everyone."
Antu's show is directed by Celestine Rae with lighting & set design by Matthew Fick, show image by Anthony Artis and executive produced by Tadias Magazine.
—
If You Go
IN THE GRAY BUY TICKETS

Performed by Antu Yacob, ETHIOPIA
Sun 9/17 2:00pm
drama, comedy, storytelling, movement, performance art, 75 min.
All shows are staged at Theatre Row: 410 West 42nd Street, New York City. TICKETS, with a price of $35 (plus a $2.25 Theatre Restoration Charge) are available at the Theatre Row Box Office and online through Telecharge at www.telecharge.com. You may also call Telecharge at 212-239-6200. When placing your reservation, please provide: the FESTIVAL name (United Solo Theatre Festival), the name of THEATRE (Theatre Row – The Studio Theatre), and the specific DAY and TIME of SHOW you would like to see.
Related:
In the Gray: A One Person Ethio-American Show by Playwright Antu Yacob
Join the conversation on Twitter and Facebook.