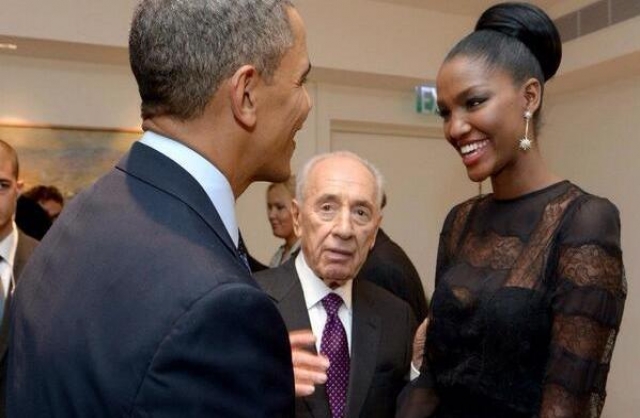 Tadias Magazine
News Update
Friday, March 22, 2013
Miss Israel 2013 met with President Barack Obama on Thursday at a gala dinner hosted by Israel's president Shimon Peres. The 21-year-old former IDF officer, Yityish Aynaw, was crowned on February 27th becoming the first Ethiopian-born Israeli to win the pageant.
Yityish told CNN that she was excited because President Obama is her role model. "I did a research project about him when I was in High School," she said. "I know that he is a very powerful man, charismatic and he achieved a lot on his own by the virtue of the fact that he believed in himself, and this stuck with me."
Miss Israel attended the gala after the White House requested her presence.
Watch:

—
Related:
Yityish Aynaw: First black Miss Israel will go to the ball (BBC)
First Ever Ethiopian-Born Miss Israel to Meet With President Obama (ADW)
Miss Israel 2013 is Ethiopian Immigrant (The Times of Israel)