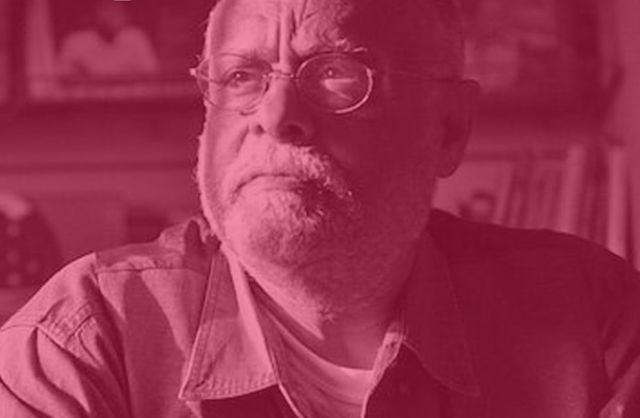 Tadias Magazine
By Tadias Staff
Published: Saturday, March 26, 2016
New York (TADIAS) — "Haile Gerima is a legend among us, a giant among filmmakers," says award-winning director and screenwriter Ava DuVernay describing the renowned Ethiopian-born filmmaker. "His work is so nourishing to me and other filmmakers who regard him as a master." Next week Haile Gerima will be leading a community-based filmmaking workshop in Los Angeles entitled "The Art of Independent Cinema."
"The workshop will provide a rare opportunity for Professor Gerima to share his vast experience as an independent trailblazer to filmmakers based in Los Angeles," announced the event's sponsor, Azla Vegan, an Ethiopian fusion restaurant located in the historic South Los Angeles/USC corridor. "The workshop will focus on the idea of honoring one's accent in both the technical and creative aspects of the filmmaking process."
Haile Gerima has produced and directed several works including Harvest: 3000 Years (1976), Sankoka (1993), Adwa: An African Victory (1999) and Teza (2009). He won Outstanding Production for Ashes and Embers at the London Film Festival in 1984; Best Cinematography Award for Sankofa at FESPACO in Burkina Faso; and Best Screenplay and Special Jury Prize for Teza at the Venice Film Festival in 2008. Haile Gerima was awarded the Lifetime Achievement Award from Independence Film Festival in Washington DC in 2003.
Last month, The Schomburg Center for Research in Black Culture in Harlem, New York hosted the screening of his award-winning 1982 film Ashes and Embers in collaboration with ARRAY, the rebirth of the African-American Film Festival Releasing Movement (AFFRM) founded by filmmaker Ava Duvernay.
"First, study where you come from," says Haile Gerima. "Accept who you are. It's normal to think different from the mainstream colonial mode of thinking." He notes: "And you don't come to cinema empty-vesseled. You come by genomics, you have many rhythms and things that are put in the vibrations of your mother's placenta."
In the upcoming workshop in LA, which takes place over the course of two days — April 8th and 9th, 2016 from 12-3 pm — "Prof. Gerima will share tools to further develop a culture of innovative cinema as a counter to imitative cinema. Great emphasis will be placed on the value of empowering the individual filmmaker to tell stories that stem from one's particular cultural identity. Previous filmmaking experience is highly recommended for participants. A limited number of scholarships are available for students."
—
If You Go:
Master Class: The Art of Independent Cinema w/ Haile Gerima.
Friday, April 8, 2016 at 12:00 PM – Saturday, April 9, 2016 at 3:00 PM (PDT)
Workshop cost: $100
Scholarships are available for students: info@Azlavegan.com
Azla Vegan
Inside the Mercado la Paloma
3655 South Grand Avenue
Los Angeles, CA 90007
Click here to RSVP
www.azlavegan.com
Video: TEZA, Trailer, directed by Haile Gerima Ethiopia

—
Join the conversation on Twitter and Facebook.