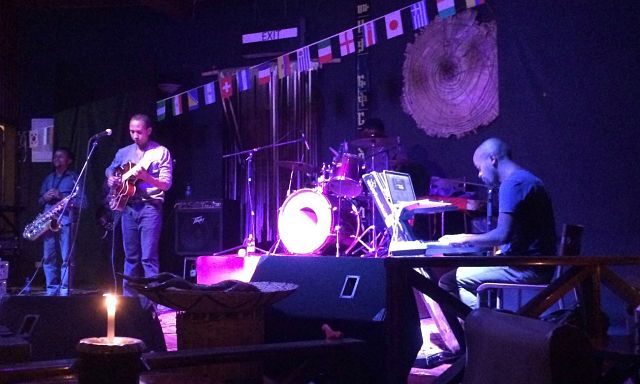 By Oliver Gordon
I'm submerged in a heaving, sweaty mass of bodies, all singing, dancing, clapping along to the mesmeric crooning of Alemayehu Eshete – the man known as the Ethiopian Elvis. It's Saturday night and I'm sharing limited oxygen with Addis Ababa's great and good at Mama's Kitchen, a wood-and-glass bar on the fourth floor of an innocuous shopping mall near Bole airport. Eshete, a shining star of the 1960s Ethiopian music scene, conducts the revelry in local Amharic tones as his band deliver a hypnotic mix of funky jazz, rockabilly and the swinging scales of traditional Ethiopian folk. This is Ethio-jazz.
A fusion of the eerie rhythms of ancient Ethiopian tribal music with the soulful undertones of jazz and the funky bounce of Afrobeat, Ethio-jazz had its heyday in the 1950s and 60s but in recent years has been making a slow but unmistakable comeback in the country's capital.
"There are kids now playing Ethio-Jazz. It's really becoming big again," music legend Mulatu Astatke tells me on the sidelines of a gig at his bar, African Jazz Village. "I have this radio programme; for seven years I have been pumping out Ethio-jazz, teaching the people what it's all about, but it's definitely catching on now."
Ethio-jazz is now played on the radio and taught at all the capital's music colleges, and a new crop of musicians is beginning to flower as a result. "There are talented young musicians out there, such as Girum Gizaw (from the aforementioned Meleket) and Samuel Yirga, who are really coming up'," says Astatke. "But they're not just mimicking the old music, they're evolving it into new directions."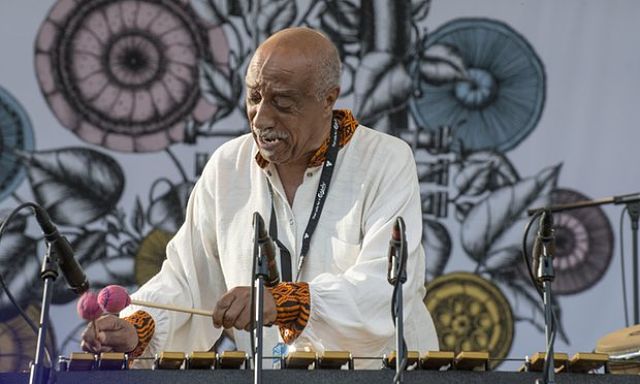 Mulatu Astatke. (Photograph: Alamy)
—
Join the conversation on Twitter and Facebook.