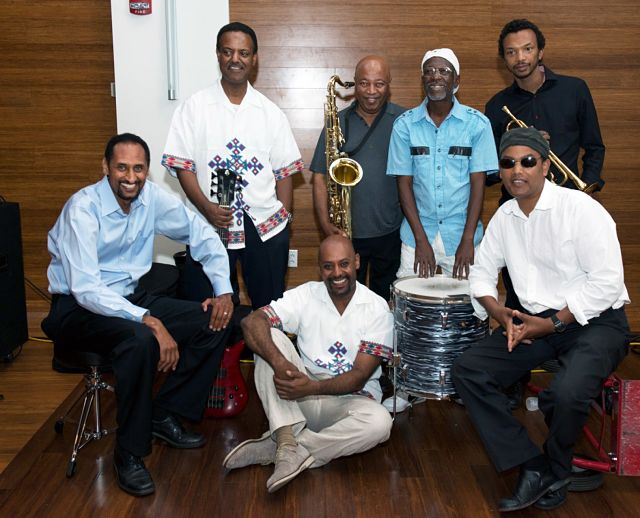 By Aaron Leitko
By the second half of Feedel Band's gig at Bossa in January, you could tell the group had struck a chord with the audience. It was past 11 p.m. on a cold Thursday night, yet nobody was leaving. Glasses continued to clink and it was a struggle to find an open seat — not exactly a small feat for a work night.
The band, which takes heavy inspiration from the sounds of Ethio­pian jazz during the 1960s and '70s, a style that some of its members had a formative role in developing, managed to summon the feel of a geographically distant time and place, but also a lost moment that hit closer to home. There was something about Feedel Band's set that made Adams Morgan feel a little more like its old self.
Stylistically speaking, there's not much out there like Ethiopian jazz. The songs are a moody hybrid of classic R&B grooves and harmonies built atop distinctive minor-key Ethiopian scales. It's the kind of music that has become rare in the post-Internet everybody-knows-about-everything world — a hybrid born of cultural exchange but nursed and enhanced by isolation. These could be the backing tracks for James Brown in a bizarro reality in which Brown was reserved and moody rather than explosive and effusive.

—
Join the conversation on Twitter and Facebook.