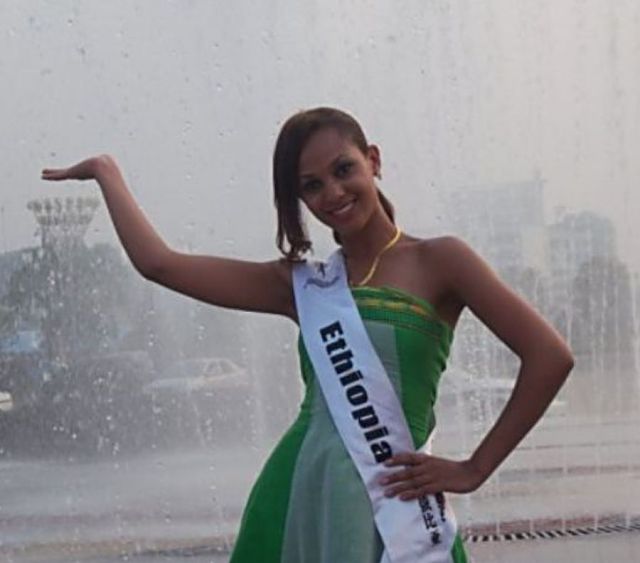 Against all odds, tall and gorgeous Miss Ethiopia won the maiden Africa Beauty Pageant defeating Miss Mali, Miss Ghana and Miss Somalia in the Top 5 finalist contest.
The beauty queens are drawn from Nigeria, South Africa, Zimbabwe, Ghana, Cape Verde, Burundi, Cameroun, Kenya, Uganda, Zambia, Somalia, Ethiopia, Rwanda, Gambia and Mali. These 15 contestants are the finalists who emerged from the original 54, representing each of the African countries. Alas, Miss Nigeria did not even make it to the top 5.
The soft spoken queen, Zika (her abbreviated name), stated that she was overwhelmed on hearing her name at the event held at the Grand Ball Room of Oriental Hotel last Friday, March 30.
She noted that her greatest rivals were Miss Ghana and Miss Somalia. Speaking at media parley midweek, "Winning this crown has been the most defining moment for me. Winning the Africa Beauty Pageant is my greatest achievement coming from Ethiopia, a country not so known for pageants. It is not about me, it was about my country. I really enjoyed every moment of the two weeks we stayed in Nigeria including the jollof rice. Africa Beauty Pageant is not just about beauty but brains, intelligence as we were groomed on different things," said the queen. She added that she would use the platform to voice out the plight of the girl child and speak against child abuse and violence against women.
According to the organisers, the winner takes home a brand new Kia Sportage, Sports Utility Vehicle (SUV), a fully furnished apartment in Nigeria, because Nigeria is the operating base for this year's event and cash prize of $5,000. Creative Director of the pageant, Mr. Chike Mordi, noted that the pageant was themed 'Beauty, Peace and Unity'.
—
Join the conversation on Twitter and Facebook.