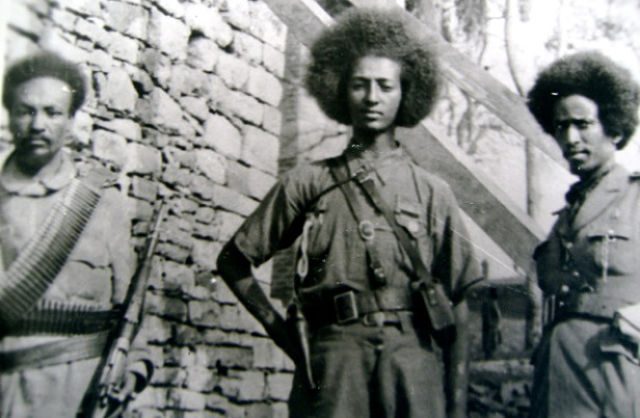 Tadias Magazine
By Tadias Staff
Published: April 8th, 2017
New York (TADIAS) – General Jagama Kello, who passed away this week at the age of 96, was among the Ethiopian heroes whose unimaginable bravery and resistance helped to defeat the second Italian invasion of Ethiopia during World War II.
His daughter Yetmwork Jagema Kello made the announcement on Facebook Friday noting that her father will be laid to rest at the Kidist Selassie Ethiopian Orthodox Tewahedo cathedral in Addis Ababa on Sunday.
Jagama Kello's remarkable story, which has been shared by various Ethiopian media outlets as well as through national literary works, was also featured in the 2009 BBC documentary entitled Africa's Forgotten Soldiers highlighting "firsthand account of African troops including the Ethiopian guerrilla forces, known as the Patriots (Arbegnoch)."
"Jagama Kello, was at that time no more than a young man. He was the son of a wealthy landlord, who owned 900 acres of farms with his uncle, in [Ginchi], not far from Addis Ababa," writes Journalist Martin Plaut who worked on the documentary. "Jagama had heard tales of his brave ancestors as a boy and hoped to emulate them. When the Italian invasion took place Jagama saw his chance. With his elder brother and uncle, he took to the bush, determined to resist. At first he had no gun – only his elder brother had one. But they ambushed Italian troops and gradually armed themselves. Peasants joined the struggle and by the end of the war they had over 3,000 fighters under their command."
Jagama remembers the battle at Seyoum Mariam in the outskirts of Addis Ababa as the biggest of his many deadly encounters with Mussolini's 'blackshirts,' as they were called. Jagama told Plaut "they were told by a woman fighter where to find the Italians and in a surprise attack broke through their lines. They killed 72 Italians in the engagement, capturing some 3,000 rifles."

Jagama Kello as a Colonel (left) and Jagama and his brother. (Martinplaut.files.wordpress)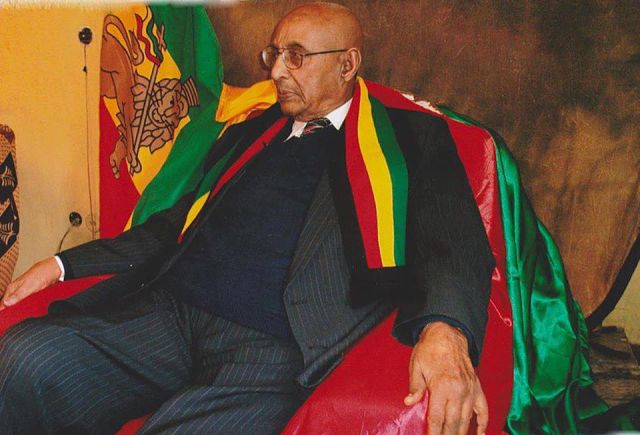 General Jagama Kello. (Photo: Facebook)
According to Plaut: "On 5th May 1941, after years in exile in Britain, the Emperor Haile Selassie returned to his capital. Jagama, who had received no British help during the 5 years of the war, refused to go to Addis Ababa for the ceremony. In the end the Emperor came to [Ginchi]. Jagama says he put his 3,500 troops on parade, to greet Haile Selassie. He was then driven in the Emperor's own car to his palace, where he was awarded a gabardine coat and a gold watch. But the war was not yet over. Jimma was still under Italian control. The Emperor asked Jagama for help and he says he led his forces into battle. Reports suggest the area was 'swarming with Patriots' – many of whom may have been loyal to Jagama. He told the BBC that his forces captured some 500 Italian soldiers, whom he handed over to the British."
—
Related:
Book Review: 'Prevail': Personal Stories From Mussolini's Invasion of Ethiopia
Join the conversation on Twitter and Facebook.