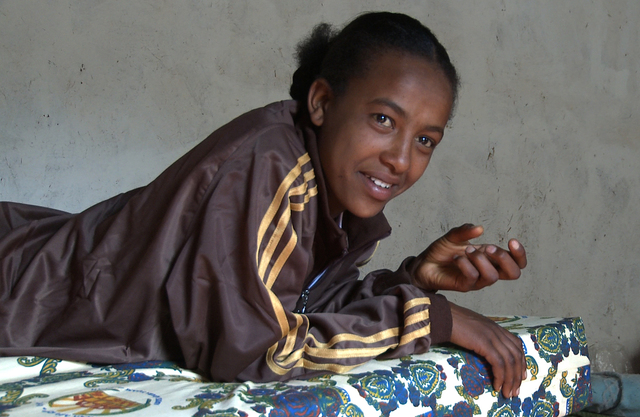 Tadias Magazine
Events News
Published: Tuesday, April 9th, 2013
New York (TADIAS) – The Sheba Film Festival will mark its 10th anniversary this year with its annual line-up of films honoring the diversity of Ethiopia's global cultural and religious heritage. The event, which takes place at various venues in New York from May 21st to June 6th, will include several prizes for the audience in commemoration of the 10th year celebration, such as a round-trip ticket to Addis Ababa sponsored by Ethiopian Airlines.
Among the films highlighted this year include Town of Runners an acclaimed feature documentary about young runners from Bekoji —an Ethiopian highland town known for being home to some of the world's greatest distance athletes, as well as The Well: Water Voices from Ethiopia introducing us to a unique water management system that allows the Borana people in the southern part of the country to distribute water as the property and right of everyone.
—
If You Go:
Tuesday, May 21, 2013 – 19:30
TAKE US HOME
JCC Manhattan
334 Amsterdam Ave
New York. NY 10023
Admission: $12
Followed by Q&A
Wednesday, May 22nd 2013. 7:00PM
LEAH
Center for Jewish History
15 W 16th Street
New York, NY 10011
Admission: $10
Followed by a panel discussion
Thursday, May 23, 2013
TOWN OF RUNNERS
The Schomburg Center
515 Malcolm X Blvd
New York, NY
Admission: $12
Thursday, June 6, 2013 – 19:30
THE WELL: WATER VOICES FROM ETHIOPIA
Faison Firehouse Theatre
6 Hancock Place
New York, NY
Admission: $12
—
Click here to learn more about the 10th Annual Sheba Film Festival.