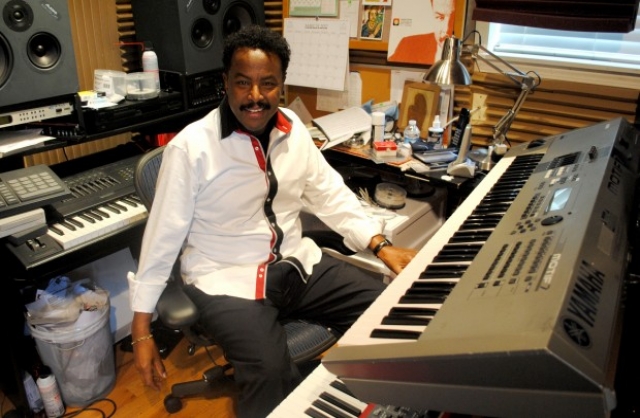 By Ryan Phillips
The plan was for Elias Negash to live in the U.S. for a just a couple of years, get a degree, and then return home to Ethiopia. But as he says now, "Things happen. You never know what life is going to throw at you."
Negash never returned to live in Ethiopia, and instead has lived in this country— mostly in the East Bay—for more than 40 years. Negash is a member of the jazz and world music group The Retroz Band, as well as a solo recording artist who has put out five of his own albums he recorded at his home studio. His talent as a piano and keyboard player helped him travel all over the world to perform and play in influential and popular jazz and reggae groups. It's how he met musical legends like Bob Marley, and also, by chance, how he met his own wife. While Negash's music is well known to jazz and African music aficionados in the US, it is also popular in his native country—it's played at hotels around Ethiopian and on Ethiopian airlines. He owns a spacious home in the Oakland Hills with a swimming pool and a recording studio he built.
"Music is what makes me happy and I know it makes other people happy," Negash says. "I just really love it."
Read the rest of the story by Ryan Phillips at Oakland North.
—
Related:
East Africans in Oakland: A love and devotion to Ethiopian food (Oakland North)
A Conversation With Elias Negash About His New CD "Jazzed Up" (TADIAS)
—-
Connect with TADIAS on Facebook, or follow us on Twitter.