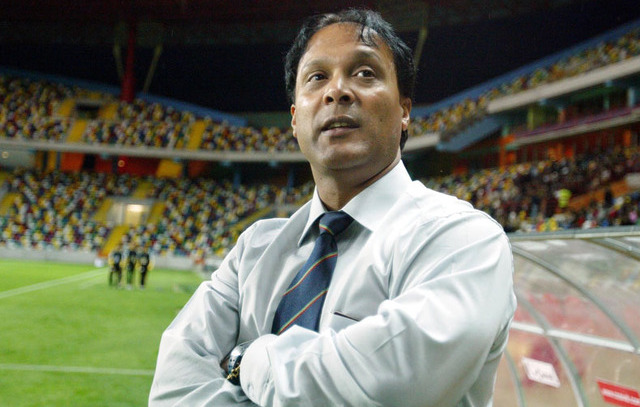 By Betemariam Hailu
Addis Ababa –The Ethiopian Football Federation has confirmed it has agreed a deal for Portuguese coach Mariano Barreto to take charge of the national football team.
The former Ghana coach will be unveiled on Tuesday according to EFF president Juinedi Basha.
"We've selected Barreto to be the new coach, we've agreed on the terms and conditions," Basha told BBC Sport.
Read more at BBC.
–
The profile for Mariano Barreto

Date of birth: 18.01.1957
Place of birth: Ribandar, India
Age: 57
Nationality: Portugal
success-ratio as manager:
25,58 % Wins
31,40 % Draw
43,02 % Losses
www.transfermarkt.com
—
Join the conversation on Twitter and Facebook.