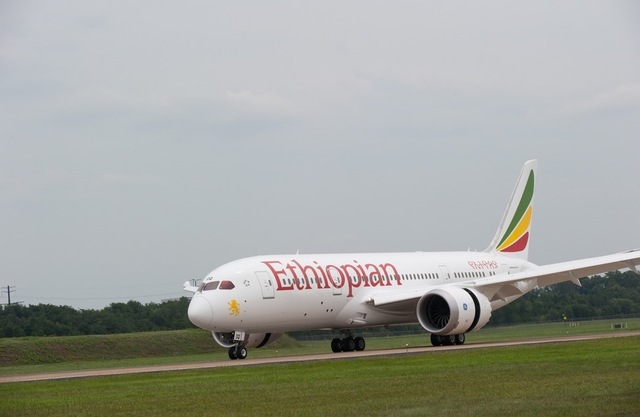 Tadias Magazine
By Tadias Staff
Published: Friday, April 19th, 2013
New York (TADIAS) — Ethiopian Airlines is awaiting FAA's consent to return its grounded 787 fleet back in the skies.
According to the Associated Press, Ethiopian CEO Tewolde Gebremariam said the airlines anticipates to hear from America's Federal Aviation Administration in the coming days.
Per Reuters: "U.S. regulators are close to approving a key document that could start the process of returning Boeing Co's grounded 787 Dreamliner to service within weeks, according to several people familiar with the matter."
Ethiopian Airlines put the planes out of service for inspection following a safety warning issued by the FAA back in January requiring that all Boeing 787 jets should not operate until the risk of battery fires is addressed. The crisis began when one of the planes owned by the Japanese All Nippon Airways was forced to make an emergency landing in Japan when a cockpit warning indicated a battery problem and a burning smell.
"Ethiopian Dreamliners have not encountered the type of problems such as those experienced by the other operators," the airlines said at the time. "However, as an extra precautionary safety measure and in line with its commitment of putting safety above all else, Ethiopian has decided to pull out its four Dreamliners from operation and perform the special inspection requirements mandated by the US FAA."
Ethiopian airlines has been operating the Dreamliner since mid-August of 2012.
—
Related:
Exclusive: FAA nears decisive step in restoring 787 to flight (Reuters)
Ethiopian Airlines readies grounded 787 for flight (AP)
Ethiopian Airlines Grounds 787 Dreamliner
In Pictures: Ethiopian airlines 787 Dreamliner lands in D.C. (Photos: Tadias File – Aug 2012)

—
Join the conversation on Twitter and Facebook.