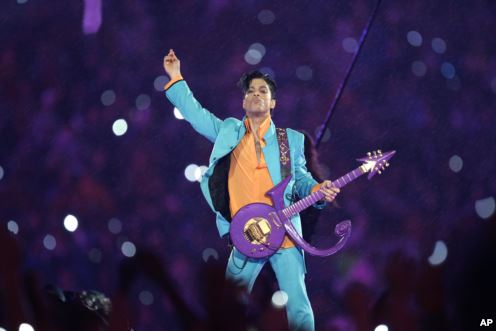 Last updated on: April 21, 2016
American pop icon Prince has died at the age of 57.
The shocking news was confirmed by the artist's publicist after reports that police were investigating a death at his home outside the northern city of Minneapolis, Minnesota.
"It is with profound sadness that I am confirming that the legendary, iconic performer Prince Rogers Nelson has died at his Paisley Park residence this morning at the age of 57," publicist Yvette Noel-Schure said Thursday. "There are no further details as to the cause of death at this time."Prince was hospitalized last week. His private plane reportedly made an emergency landing in Illinois following concerts in Georgia. No details were released at the time regarding his health.
Prince was just 19 when he released his first album, For You, in 1978. In the decades that followed, the multi-talented musician released "1999," "Little Red Corvette" and "Purple Rain," the title track of his breakthrough 1984 album and movie. He sold more than 100 million albums worldwide, won seven Grammys and picked up an Oscar for Best Original Song score for "Purple Rain."
Prince was inducted into the Rock and Roll Hall of Fame in 2004.
"He rewrote the rulebook, forging a synthesis of black funk and white rock that served as a blueprint for cutting-edge music in the '80s," said a posting on the Rock and Roll Hall of Fame website. "Prince made dance music that rocked and rock music that had a bristling, funky backbone."
​President Barack Obama issued a statement about the passing of the American iconic musician who he described as one of the most gifted and prolific artists of our time.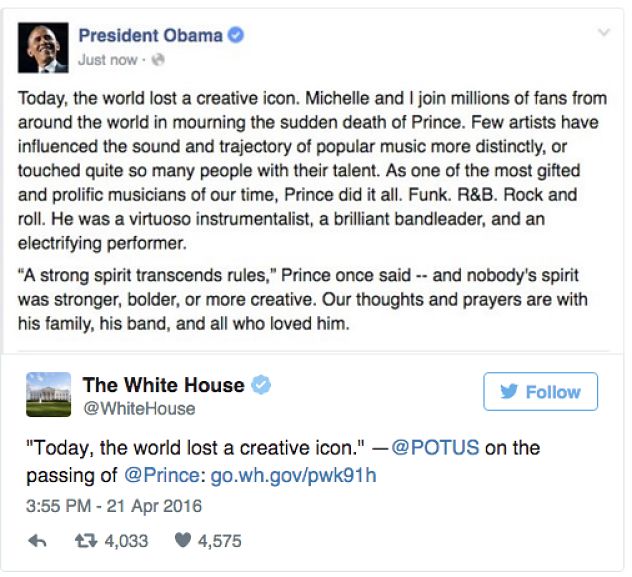 Who was Prince?
Born: Prince Rogers Nelson, named after Prince Roger Trio, a jazz band his father performed with
When: June 7, 1958
Where: Minneapolis, Minnesota
Died: April 21, at his home in Paisley Park, a Minneapolis suburb
Aliases: Briefly used others names, including an unpronounceable symbol O(+>, which led to him often being referred to as "the artist formerly known as Prince"
Debut album: For You, 1978
Several hit albums and songs, including: albums 1999 and Purple Rain, which was later made into a movie, Sign O' the Times, The Black Album; songs Little Red Corvette, Kiss, Raspberry Beret, Emancipation and When Doves Cry
Career: Sold more than 100 million records, won seven Grammy awards, inducted into the Rock and Roll Hall of Fame in 2004, performed during 2007 Super Bowl XLI halftime show
Known for: His songs and albums often created controversy for their sexually charged lyrics
—-
Join the conversation on Twitter and Facebook.