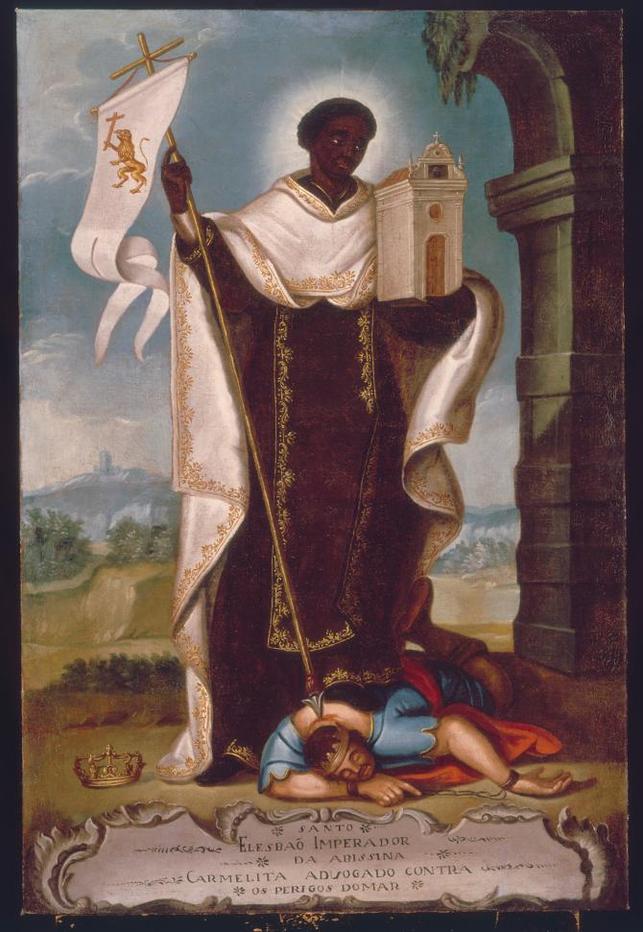 April 29th, 2014
This image is part of a weekly series that The Root is presenting in conjunction with the Image of the Black in Western Art Archive at Harvard University's W.E.B. Du Bois Research Institute, part of the Hutchins Center for African and African American Research.
This remarkable black saint, whose story of victory and piety begins in ancient Abyssinia, now known as Ethiopia, found his ultimate fulfillment much later as a spiritual guide to his fellow black Africans. In this painting, the saint wears the habit of the Carmelite religious order and holds a miniature church. The inscription at the bottom of the painting attests to his Abyssinian origins and declares his special role as a protector against "the dangers of the sea."
This painting is an outstanding example of Portuguese devotional art of the 18th century.
Read more at The Root.com.
—
Join the conversation on Twitter and Facebook.