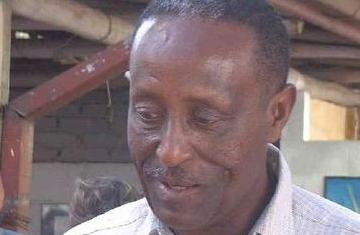 Ethiopia Reads' Yohannes Gebregeorgis is a CNN Hero
Thursday, May 1, 2008
New York (Tadias) – Ethiopia Reads, a non-profit organization led by the celebrated children's author Jane Kurtz, has announced that its co-founder and director Yohannes Gebregeorgis has been named a CNN Hero and will be featured by the network during the week of Thursday, May 1-Thusday, May 8. The feature story, as well as additional material and footage, will be available on CNN's web site.
In early April, a CNN crew visited Shola Children's Library, the first free public library for children in Ethiopia, which opened in 2003. Today Shola is one of several programs operated by Ethiopia Reads: Under Yohannes' direction, the organization plants libraries for children, publishes high-quality multi-lingual books and even operates a Donkey Mobile Library, which serves rural children who don't otherwise have access to books.
A one-time political refugee, Yohannes spent nearly two decades in the US, where he worked as a children's librarian in San Francisco. In 2003, Yohannes returned to Ethiopia to persue his dream of building a reading culture in Ethiopia by connecting children with books. A librarian, writer, reader and lover of books, Yohannes has introduced books to tens of thousands of children in Ethiopia, a country where libraries and books for children are uncommon.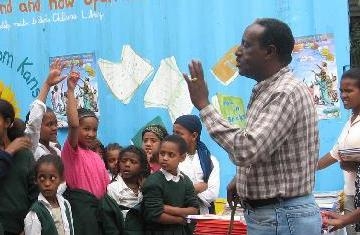 A "global search for everyday people changing the world," the CNN Heroes series profiles a different changemaker every week, in an effort to raise awareness about innovative ideas at work in our world. Previous heroes include educators, doctors, businesspeople and environmentalists creating positive change in their communities and countries. Each Hero's story remains on the website until the end of the year.
Click here to watch the video – CNN Heroes: Yohannes Gebregeorgis
Ethiopia native brings free public libraries and literacy programs to thousands of children in his homeland.