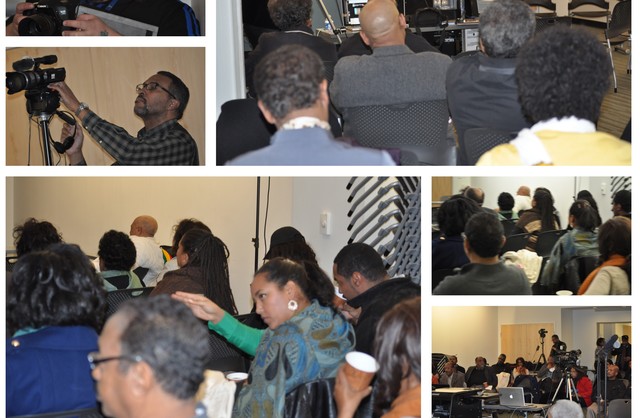 Tadias Magazine
By Tsedey Aragie

Published: Thursday, May 2nd, 2013
Washington, DC (TADIAS) – This is Mental Health Awareness Month and I will be moderating another public session on the topic on Monday, May 6th at the Shaw Library in D.C. The conference is the latest in a series of events on the subject designed to spur outreach and awareness efforts in our community. We especially encourage people with skills in health care to participate in the forum. During our last meeting it was highlighted that there is an under-utilized wealth of Ethiopian & Eritrean medical professionals among the East African populations in the Washington, D.C. metropolitan area. Often behavioral health experts are at the forefront of this fight and your input is essential in our ongoing conversation.
"It is up to all of us to know the signs of mental health issues and lend a hand to those who are struggling," President Obama said in the proclamation making May Mental Health Awareness Month. "Shame and stigma too often leave people feeling like there is no place to turn. We need to make sure they know that asking for help is not a sign of weakness — it is a sign of strength."
The organization My Love in Action, which is currently conducting a needs assessment survey in our community, is hosting the upcoming town hall. As you know, particularly among Ethiopian and Eritrean immigrants, the stigma associated with mental illness has led to many unnecessary tragedies and it is important for us to uproot this problem as a shared responsibility. We encourage everyone to take part in the dialogue. We have some great programs, workshops and speakers lined up. And as always, your feedback is going to be very valuable.
For those who live outside Washington, you can still partake via a conference call (see info below) or follow the discussion live online.
—
IF you go:
Date: Monday May 6th
Time: 6pm sharp
Address: 1620 7th St NW, Washington D.C. 20001
Location: Watha T. Daniel Shaw Library (downstairs)
Phone conference: (267) 507-0240 pin #939807
Live Stream Link: http://www.ustream.tv/channel/filmstockinc
More information at www.myloveinaction.org
Follow updates on twitter @MyLoveInAction.
—
Related:
Report From Second Community Forum on Mental Health – Video
Dr. Welansa Asrat on Mental Health Taboo in the Ethiopian Community
Watch: Video Clips – '2nd Community Forum on Mental Health,' December 15th, 2012

—
Join the conversation on Twitter and Facebook.