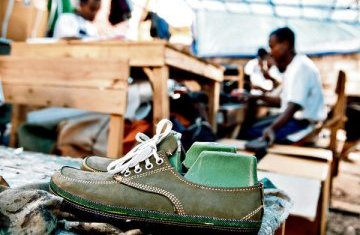 Above: A new generation of Ethiopian fashion entrepeneurs
is changing perceptions as well as creating jobs (Irish Times)
By DEIRDRE MCQUILLAN
THE SPRAWLING CITY of Addis Ababa, Ethiopia's capital and home to almost four million people, is not the most obvious location for a flourishing global fashion company. It's a long way from Los Angeles, where the cool footwear styles created by a young Ethiopian entrepreneur and sold on the internet became an overnight hit with thousands of hip American urbanites. When Bethlehem Alemu created Sole Rebels in 2005, making shoes from worn-out truck tyres in Addis Ababa's poorest and most disadvantaged area, she became one of the country's most remarkable international success stories.
Everybody knows about Alemu in Addis. Her commitment to development and trade has made the 30-year-old an inspirational figure at home and abroad. In March, she was selected as a Young Global Leader by the World Economic Forum; this week she joined Archbishop Desmond Tutu as a speaker at the WWF 50th anniversary conference in Switzerland. Her fans include Hillary Clinton and the president of the World Bank. Read more at The Irish Times.
Related:
Bethlehem Tilahun Alemu addressing joint World Bank/ United Nations session at The Fourth United Nations Conference on the Least Developed Countries 2011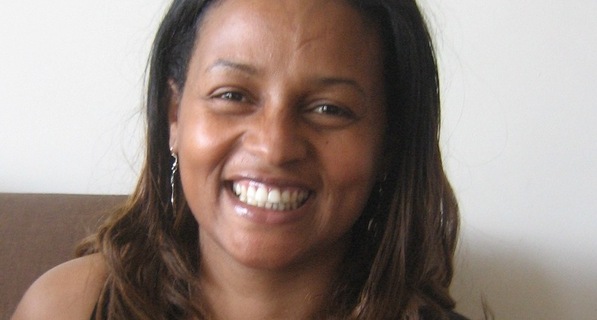 Above: Bethlehem Tilahun Alemu, Founder and Managing Director of SoleRebels. (Courtesy photo)
Source: Sole Rebels (Press Release)
9 May 2011
Istanbul, Turkey – SoleRebels founder and 2011 World Economic Forum Young Global Leader Bethlehem Tilahun Alemu is set to address The Fourth United Nations Conference on the Least Developed Countries [LDC's] 2011. This marks a historic first as Bethlehem becomes the first Woman from the African private sector to address this policy forum.
World Bank Managing Director Dr Ngozi Okonjo-Iweala believed that bethlehems proven track as a successful global entrepreneur gave her a very unique position to advise the body .
"I am honored that the managing director has thought to include me in these critical discussions that will shape the way LDC's trade their way to greater prosperity in the coming decade. I have always believed that increased trade , conducted on fair and equitable terms, is the best opportunity for LDC countries like Ethiopia to achieve widespread prosperity , " stated Bethlehem.
The UN LDC-IV Special Event, "Aid for Trade for the LDCs: Policy Reform, Effectiveness, and the Private Sector" aims to identify ways in which the World Bank, other multilateral institutions, and bilateral donors might further assist the LDCs with respect to trade facilitation reform and aid for trade effectiveness. Discussions at this panel will inform the new LDC Programme of Action, to be endorsed in Istanbul, for the coming decade. Trade-related policies and goals will figure prominently in this new agenda. To this end the discussions by bethlehems panel will lead to concrete recommendations and consensus vis-à-vis trade facilitation reform and aid effectiveness initiatives as they relate to the broader development agenda for the LDCs.
The roundtable Bethlehem will address is chaired by the World Banks Managing Director and takes place on May 9, 2011 in Istanbul Turkey. It features Senior World Bank economists including the banks Lead Economist John Wilson, who will outline key policy priorities for the LDCs with respect to trade competitiveness and aid effectiveness. Discussion will center on how the Bank and developed countries assist the LDCs in research, data, and operational assistance on the ground in trade projects.
Bethlehem will present her views on opportunities to expand trade in developing countries over the next decade. Her remarks will focus on shedding insight as to policy and reform priorities for the LDCs in terms of trade facilitation and competitiveness based on her own experiences in business and interactions with country governments.
–
Learn more about SoleRebels at http://solerebelsfootwear.weebly.com.