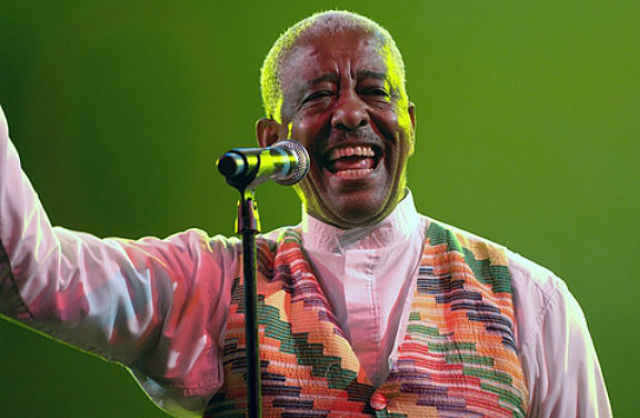 By Rafeeat Aliyu
Mahmoud Ahmed celebrated his 75th birthday over the weekend. Ahmed started out with various odd jobs before eventually gaining popularity at home in the 1970s, then rising to international fame. He is renowned for blending traditional Ethiopian music with jazz.
This month, a photo exhibition was held for a week at the Marriott Hotel in Addis Ababa in his honor. Seventy-five photos for each of his years, each taken by different photographers, were shown at the exhibition.
"Aynotche Terabu" is among other songs by Ahmed featured in the Ethiopiques series of compact discs. Collected and released by the French record label Buda Musique, Ethiopiques initially featured compilations of Ethiopian and Eritrean songs from the 1960s and 70s.
From an eponymous album released in 1975, "Ere Mela Mela" is probably the most widely aired Ethiopian jazz track. "Ere Mela Mela" roughly translates to: "I am looking for an answer."
"Bemen Sebeb Letlash": This one is a love song as its title means "no excuse for not loving you." "Bemen Sebeb Letlash" has also been featured in the Ethiopiques series.
"Tezeta"
—
Join the conversation on Twitter and Facebook.