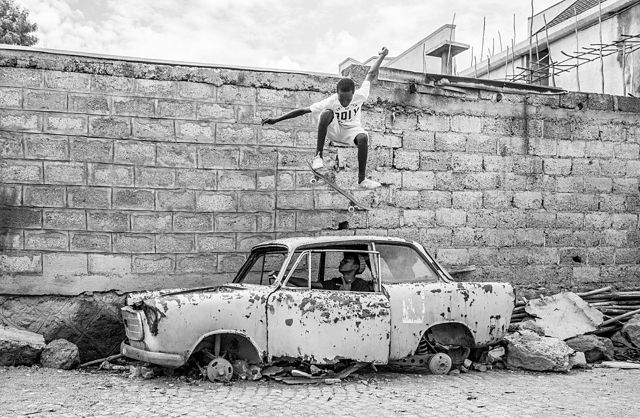 A decade ago, there were only a handful of skateboards in the whole of Ethiopia. Today, with the help of non-profit organisation Ethiopia Skate the scene is growing from strength to strength, creating a community and providing access to skate equipment for young Ethiopians. Daniel Reiter, who is a photographer based in Berlin and ambassador for Ethiopia Skate has been following the project for over a year, documenting the passionate youth learning to skate and sharing their talent with the world through exhibitions held in Berlin, Vienna and London. We spoke to Reiter to find out more about the scene in Ethiopia and his experience working with those that skate there.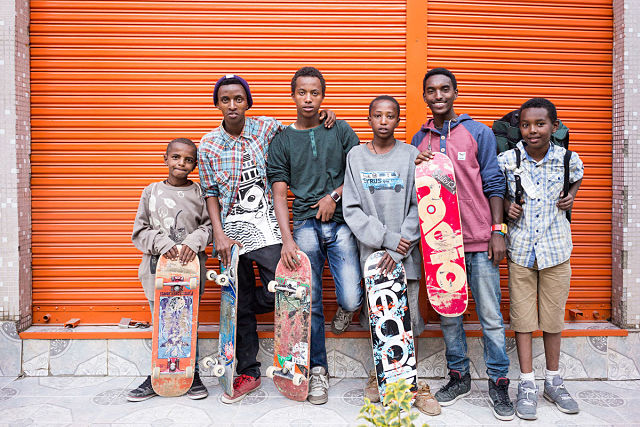 (Photo by Daniel Reiter)
How did you first get involved with Ethiopia Skate?
In January 2015 I had to travel to Ethiopia to document a friend meeting her mother for the first time after 33 years and support her emotionally. Ahead of the trip I was researching for a second story to document and came across their great website ethiopiaskate.org and immediately got in contact. Several emails later I was confident that these kids were for real and decided to get them as much skate gear and apparel as possible, which I brought with me and then tried to document the few skaters I met on two different occasions.
Read the full article at I-D.vice.com »
—
Join the conversation on Twitter and Facebook.