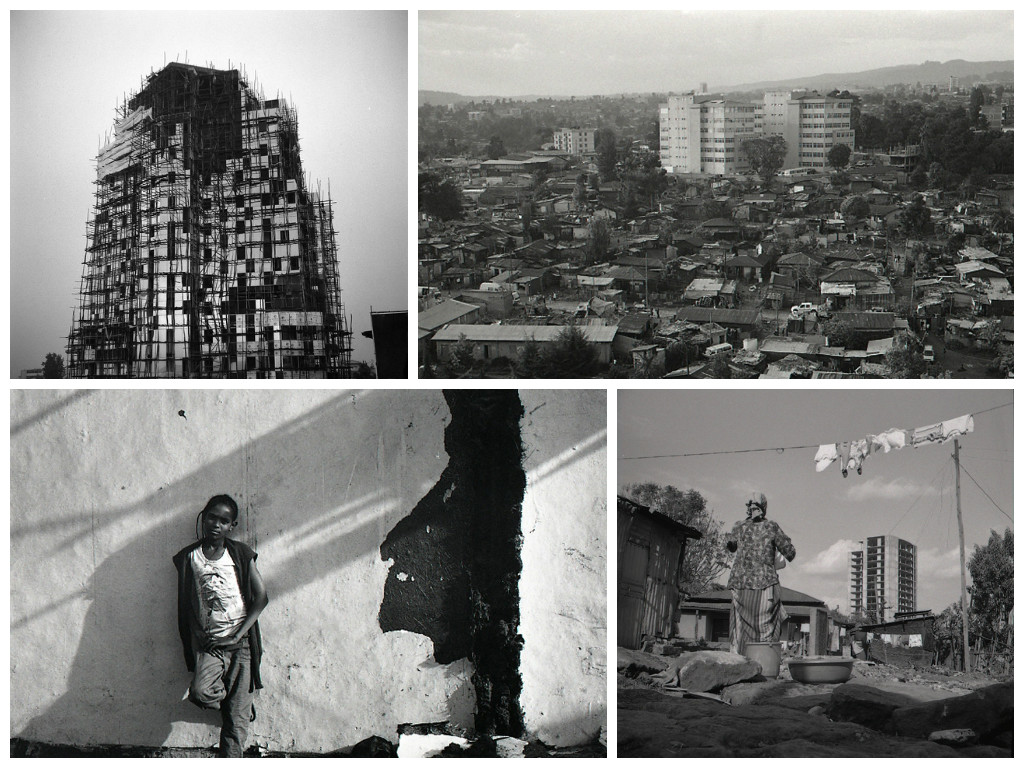 By DAVID GONZALEZ
May 12, 2014
Change is the one constant in Michael Tsegaye's photographs.
Over the last 16 years, he has been making pictures of rural and urban Ethiopia as his homeland transforms itself. He captures sweeping panoramas, of markets springing up along newly built roads, or small details, like the cracked images on gravestones being moved to make way for development, or the rapidly disappearing communities in Addis Ababa that have been gentrified with new high-rises.
The latter forms the core of "Future Memories," a series he started eight years ago, when architect friends gave him a heads-up on old neighborhoods about to be steamrollered.
"I know the city is going to be different in 10 years," Mr. Tsegaye said in a Skype interview. "It's going to be a memory for me, these pictures. You know the saying, 'You don't know what you have until it's gone'? That was in my mind when I took these pictures. I tried to work with that."
Read more and view the photos at NYT.
—
Related:
Tadias Q & A With Photographer Michael Tsegaye: Addis Ababa's Red Light District
Join the conversation on Twitter and Facebook.