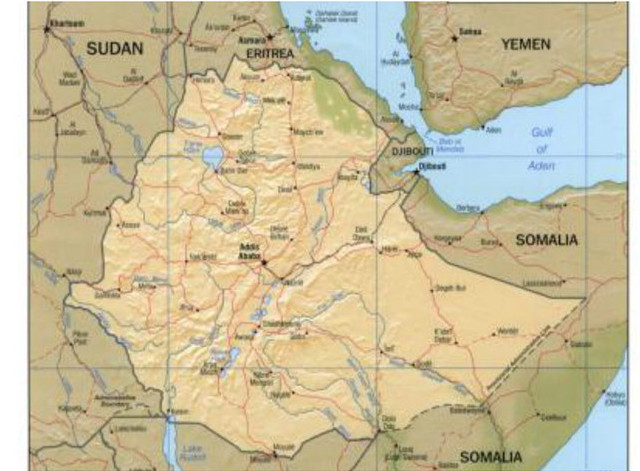 BY JENNIFER DAVIDSON
MAY 12, 2014
Today, we're looking at a country that's unique among its African neighbors in that, except for a brief time under Italian occupation, it remained independent through the era of colonization—and that independence stretches back over 2,000 years: Ethiopia.
Dr. Dawit Weldemichael, a psychiatrist with Ozarks Medical Center in West Plains, grew up in Addis Ababa, the capital city. He was a studious child, he says – unlike most children in his city.
"We don't have any restrictions in Ethiopia. A child is born, you find him on the street [playing]," he said.
Weldemichael's parents are from Eritrea, a neighboring country that used to be part of Ethiopia. He says he never saw the two countries as different, because they are very similar. There's a language difference, but many people speak both languages, like he does.
Weldemichael's wife, Sophia, was a neighbor of his growing up.
"Her mom was actually the friend of my mom. And I happened to see my wife then, but we were not dating or anything like that. We just basically grew up together," he said.
Then, she moved to the United States before he did—and after he went to visit her family's home, he got to know her better.
Read more at ksmu.org.
—
Join the conversation on Twitter and Facebook.