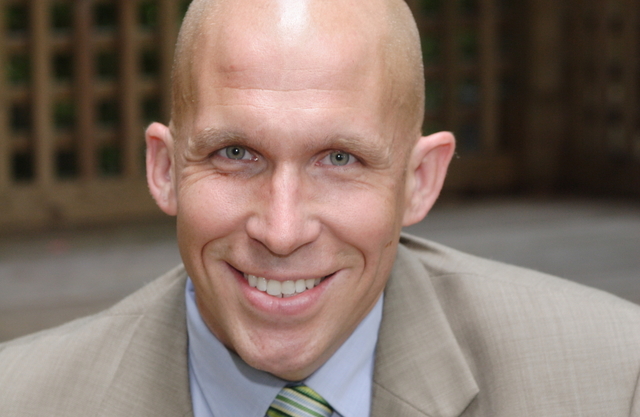 Tadias Magazine
Tadias Staff
Updated: Friday, May 16th, 2014
Washington, D.C. (TADIAS) — In a recent response to an online Q&A with Ethiopian American Council (EAC) – after applying for the organization's endorsement – Tom Hucker, a candidate for Montgomery County Council District 5 seat, said he strongly supports the establishment of a center that is dedicated to the Ethiopian community in Maryland.
"Preserving each culture's history and heritage is a continual challenge in our diverse area and our rapidly changing society," Hucker said. "I would support the use of County capital funds for such a museum and cultural center, and I would be happy to organize state lawmakers to support state bond funding as well." He added: "I think the State of Maryland would be likely to support this project in our capital budget."
The candidate also pointed out that he was an "original co-sponsor" and vocal advocate of the Maryland DREAM Act to allow all Maryland students to attend state colleges and universities at in-state tuition rates regardless of their status.
Mr. Hucker, 47, is currently a second-term member of Maryland's House of Delegates from District 20 (representing, among other areas, Takoma Park and Silver Spring). Tadias Magazine has learned that EAC has decided to back Mr. Hucker in the upcoming Democratic primary after receiving "satisfactory answers" on various issues of interest to Ethiopian Americans.
"Our federal immigration system is a disaster," Hucker noted, emphasizing the need for a national solution "It causes tremendous hardships for families and is a drag on the U.S. economy. I fully support efforts to move undocumented immigrants to citizenship as quickly as possible, to make their families whole, to allow them to access critical services, and to encourage them to contribute towards income taxes, social security, and other parts of our social safety net."
He was asked to share his ideas on how to increase voter participation among Ethiopian residents of the state. "I would like to solicit the input of community leaders regarding what they think would be effective strategies to increase voter participation," he answered. "But personally, I think we should identify issues of particular interest to community members, develop positions on those issues, print materials and lawn signs in Amharic as well as English, distribute them in restaurants, groceries, coffee shops, and other community businesses, work with other community media such as newspapers to encourage voting, and organize a social event to attract community members at a restaurant a few blocks from the early voting poll at the Silver Spring Civic Building, hold it on one of the evenings during the early voting period June 12-19, and escort voters from the party to the polling place to vote."
Hucker is the third candidate that EAC has supported this election season, including Sam Liccardo, who is running for Mayor of San Jose, California, and Isiah "Ike" Leggett, the incumbent Executive of Montgomery County who is seeking re-election.
Mr. Hucker has also received endorsements from Montgomery County's chapter of the National Organization for Women, the Hispanic Democratic Club, the Green Democrats, the AFL-CIO, and former NAACP CEO and Congressional Black Caucus Chair Kweisi Mfume.
—
You can learn more about the candidate at tomhucker.com.
Join the conversation on Twitter and Facebook.