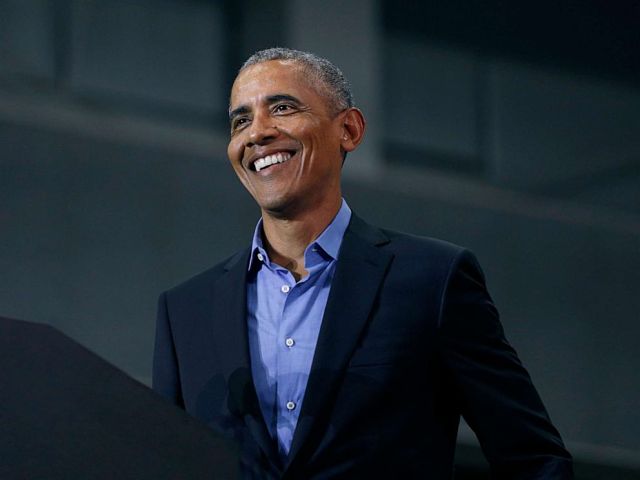 The Washington Post
Obama Says U.S. Leaders Have Botched Pandemic Response
Former president Barack Obama criticized the nation's leaders for mishandling the response to the pandemic.
"If the world is going to get better, it's up to you," former president Barack Obama said in his address to graduating high school students on May 16.
"More than anything, this pandemic has fully, finally torn back the curtain on the idea that so many of the folks in charge know what they're doing," Obama told college and university graduates on Saturday. "A lot of them aren't even pretending to be in charge."
"A disease like this just spotlights the underlying inequalities and extra burdens that black communities have historically had to deal with in this country," Obama said. "We see it in the disproportionate impact of covid-19 on our communities, just as we see it when a black man goes for a jog and some folks feel like they can stop and question and shoot him if he doesn't submit to their questioning.
"Injustice like this isn't new," Obama continued. "What is new is that so much of your generation has woken up to the fact that the status quo needs fixing, that the old ways of doing things don't work."
Watch: Obama's message to the class of 2020 in 2 minutes, 20 seconds
—
Related:
'Absolute Chaotic Disaster': Obama Hits Trump's Coronavirus Response in U.S.
Barack & Michelle Obama to Deliver Nationwide Graduation Speeches for Class of 2020
In DC, Michelle Obama's Public Health Message Triggers Wave of Appreciation, Nostalgia
WATCH: Obama Endorses Biden (Update)
Michelle Obama Backs Expanding Voting Options for 2020 during the coronavirus pandemic
Joe Biden Officially Announces He is Running for U.S President in 2020
Join the conversation on Twitter and Facebook.