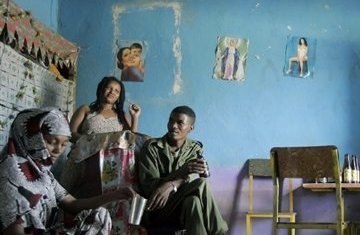 Above: An man enjoys a beer in a coffee shop in northern
Ethiopia.
AFP
Monday, May 18, 2009
ADDIS ABABA (AFP) — It's nearly an hour before midnight in a street in one of Addis Ababa's bustling districts and less than a dozen young men can be spotted below the glow of half-lit street lights. In near-slow motion, a handful of vehicles pass by over potholed roads while gay men and male prostitutes hold discreet conversations on cracked pavements. Read more.