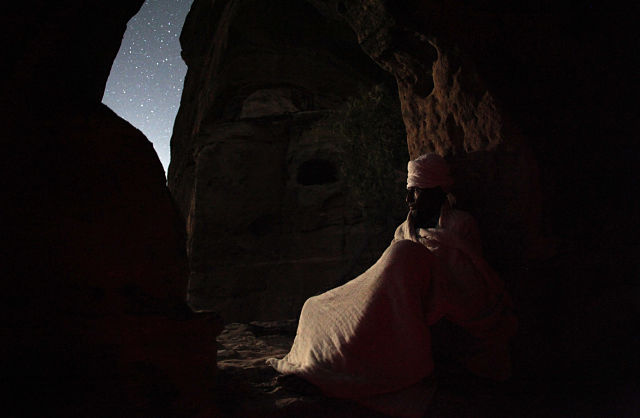 By Fayemi Shakur
Chester Higgins Jr. has traveled to Africa every year since 1971 as a way to meditate, disconnect and examine his life. Through the experience of photographing new people and places, his art both shapes and reflects his narrative. And nowhere is that truer for him than in Ethiopia, a place that has long enchanted him.
"It's a great relief to step out of my comfort zone and live in a place for six weeks without having to worry about how people react to me," said Mr. Higgins, whose work from Ethiopia is on display beginning this month at the Skoto Gallery in New York. "I think the problem we have as artists in America is pretty soon you can get locked into a paradigm that inhibits your creative expansion. One gains a cognitive freedom when you embrace the understanding that the world is much larger than your immediate reality. When I travel to Ethiopia or Africa I'm not in search of something exotic, I'm in search of reflections of myself. In Ethiopia, I'm no longer in a society where I am a minority. I am the majority."
Mr. Higgins, a former staff photographer for The New York Times, has published several collections, including "Feeling the Spirit: Searching the World for the People of Africa."
"You would never travel to Africa if you listened to the news," Mr. Higgins said. "I wanted people who couldn't travel to get a feel from the book of what people are like elsewhere to expand horizons and perspectives."
He first went to Ethiopia in 1973, prompted by news that African heads of state were gathering for an Organization of African Unity meeting in Addis Ababa. On that trip, he met and photographed the emperor of Ethiopia, Haile Selassie, and other heads of state. Taken by the calm sense of self he found among the Ethiopian people, he returned the following year to see other parts of the country.
Read more at The New York Times »
—
Related:
Zéma: Photo Exhibition in New York City (TADIAS)
Join the conversation on Twitter and Facebook.