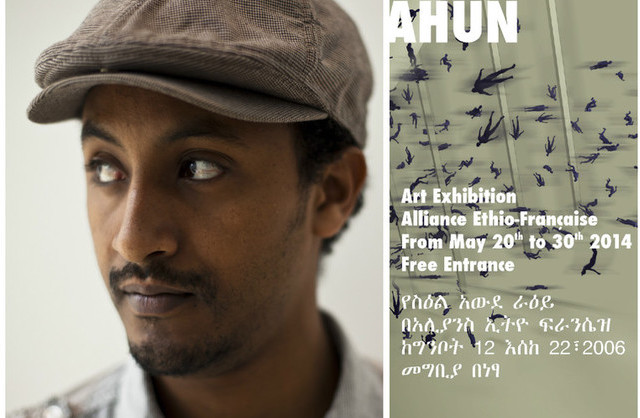 Tadias Magazine
By Tadias Staff
Updated: Tuesday, May 20th, 2014
New York (TADIAS) — Last November when we featured Abel Tilahun — who teaches at American University in Washington D.C. and is one of three Ethiopian animators who participated in the Super Bowl TV commercial contest for the tortilla chips brand Doritos — he had mentioned that he plans to travel to Ethiopia for a solo exhibition sometime this year. The show "Interface Effect" is opening in Addis Ababa today at Alliance Ethio-Francaise.
The display, which consists of large 2D pieces, sculptural installations, and projected animations, is curated by Meskerem Assegued, Founder and Director of Zoma Contemporary Art Center. Meskerem has worked with several prestigious art festivals including Venice Biennale, Dak-Art Biennale, as well as organizations such as the Smithsonian National Museum of African Art and Santa Monica Museum of Art.
Zoma Contemporary Art Center recently coordinated an internationally-attended curatorial intensive symposium for independent curators at the British Council in Addis Ababa.
Abel's show will run for 10 days from May 20th – 30th.
—
If You Go
"Interface Effect"
Opening Tuesday, May 20th at 6:30 PM
Show on display May 20-30
Alliance Ethio-Francaise
Join the conversation on Twitter and Facebook.