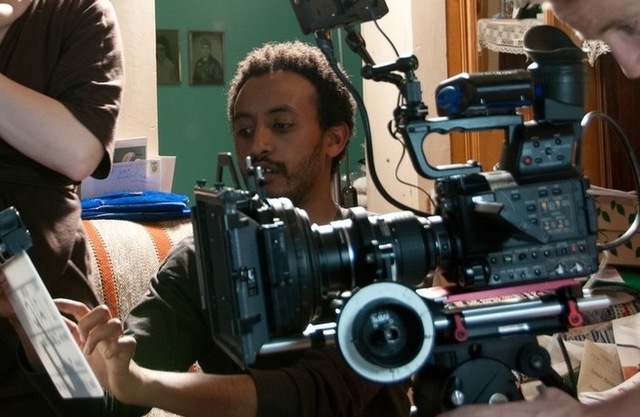 Tadias Magazine
By Tadias Staff
Published: Wednesday, November 27th, 2013
New York (TADIAS) — A commercial created by a trio of Ethiopian animators for the tortilla chips brand Doritos is part of this year's "Crash the Superbowl Contest." The winning ad will be broadcast during the 2014 Super Bowl and comes with a grand prize of $1 million dollars. The childhood friends –Animation Supervisor and Art Director Abel Tilahun, Compositor Daniel Tamrat, and 3D Animator Ephrem Hagos — collaborated with the DC-based Lateral Lines Productions for their showcase.
"It's a fresh and exciting take on the relationship between a man, his goldfish, and his snack food," said Abel Tilahun, describing their creation: Doritos Lovin Goldfish. Abel, who is also an Adjunct Professor at American University in Washington D.C., recruited his friends in Ethiopia to collaborate on the project online. "We grew up making animation together," he said. "We all attended St. Joseph school. There is a lot of talent in Ethiopia in this field but the market and interest is not as developed as in Western countries."
Abel, a graduate of the School of Fine Art & Design of Addis Ababa University, moved to the U.S. in 2007 to pursue his Masters in Fine Art at Adams State College in Colorado where he finished his studies in 2010. In Ethiopia, he was the first student at his school to exhibit an animation installation as his thesis project, and he said he will return next year for a solo exhibition in Addis.
You can view their Doritos commercial submission below and vote for them at www.doritos.com.
Slideshow: More photos from the set courtesy of Abel Tilahun

—
Related:
David Mesfin: A Look at his Role in Hyundai TV Ad With Bob Marley's Song
Join the conversation on Twitter and Facebook.