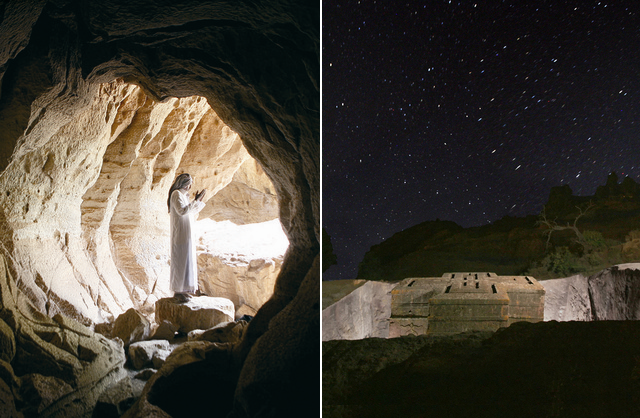 Tadias Magazine
By Tadias Staff | Art Talk
Published: Tuesday, May 22, 2012
New York (TADIAS) – "As a 25-year old, I did not know what to expect, but I knew that I was not traveling to Africa to see the animals," photographer Chester Higgins Jr. said in the announcement of his current exhibition in New York entitled: My Soul Flies to Africa: Images from an Ongoing Journey.
Higgins, who has been a staff photographer for the New York Times since 1975, has traveled to Africa more than 30 times in the last forty years providing us with stunning photographs that stand in contrast to the endless stream of negative images that often dominate world headlines concerning the continent. He focuses his lens on people, historical locations, and cultural ceremonies – from Ethiopia to Mali – highlighting his deep sense of wonder, grace and connection to his subject matter.
"This installation exhibition is a retrospective of my work in Africa over the past four decades," Higgins said in a recent interview with Tadias Magazine. "For me, each image represents unique encounters of discovery and becomes a memory of my experience."
How often does he go to Africa these days? "I try to return to Africa once a year," Higgins told us. "My most recent trip to Ethiopia was in November through December 2011."
For his upcoming project in Ethiopia Higgins is focusing his lens on the Abay river. "Actually, I'm looking at how the Nile has, over thousands of years, become a spiritual corridor," he said. "Perhaps, my photographs will broaden how Americans see Africa."
—-
If you Go:
Chester Higgins Jr.
Specail exibition hosted by Tekserve
119 W. 23rd Street, NYC
212.929.3645
Tekserve.com
Store Hours: Mon-Fri, Sat 11-7, Sun 11-7
Click here to learn more about Chester Higgins Jr.
Video: An Ongoing Journey – My Soul Flies Home To Africa Opening

Look: Slideshow of Ethiopia photographs by Chester Higgins Jr.